The best way to get involved in your child's
educational success.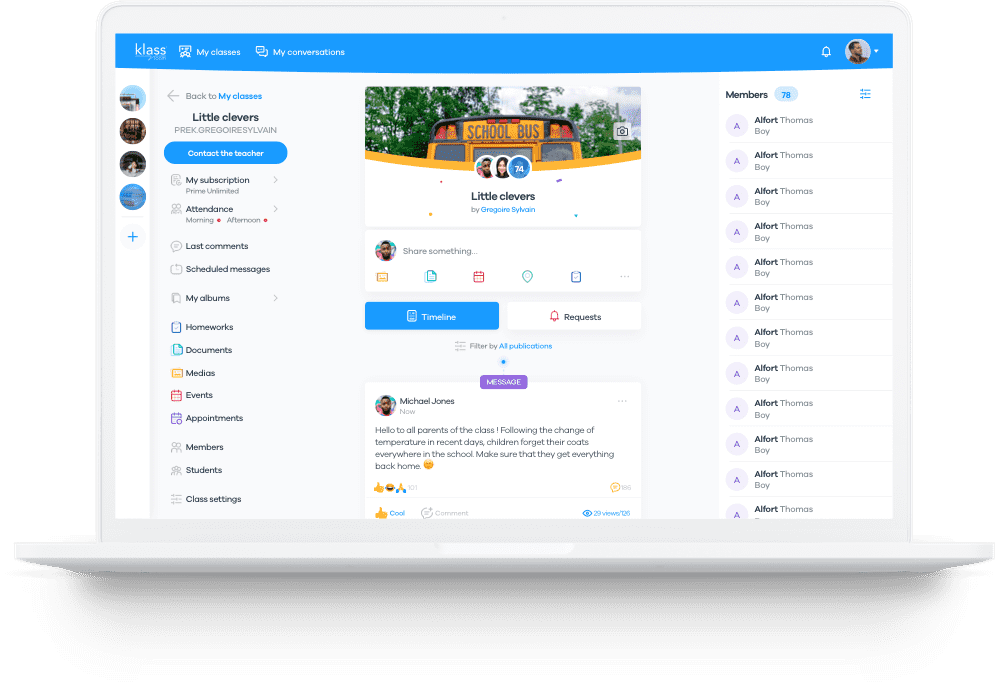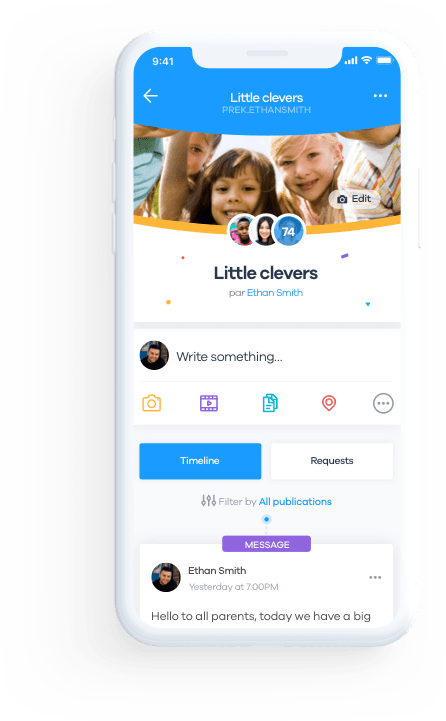 Life can sometimes get in the way of being able to fully engage in your child's education. Klassroom empowers you to communicate with teachers and get involved with what's going on in the classroom, easily and on all your devices.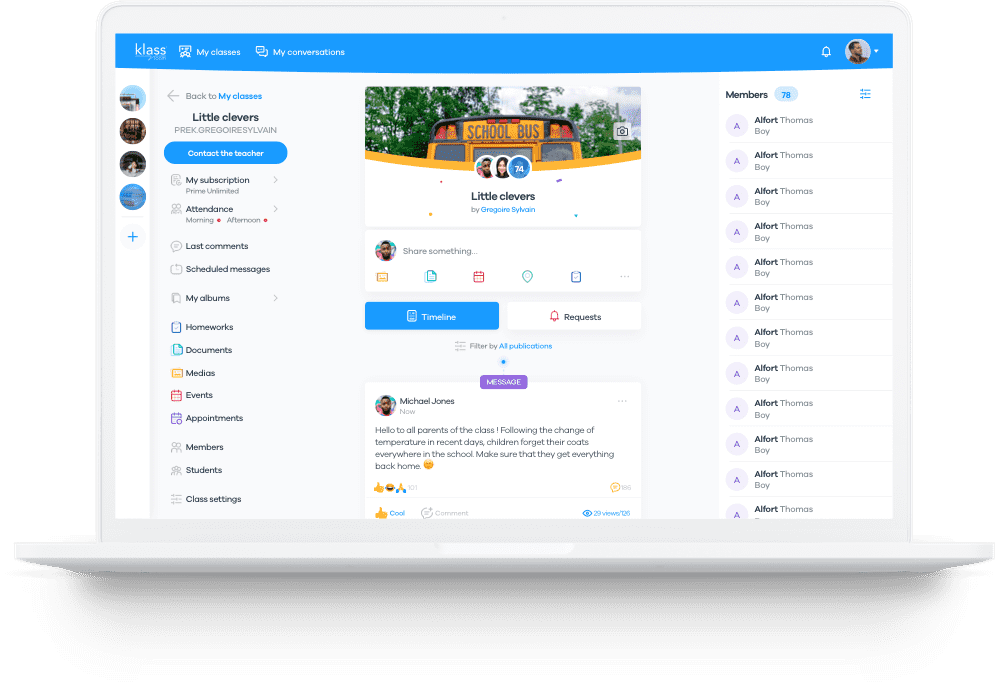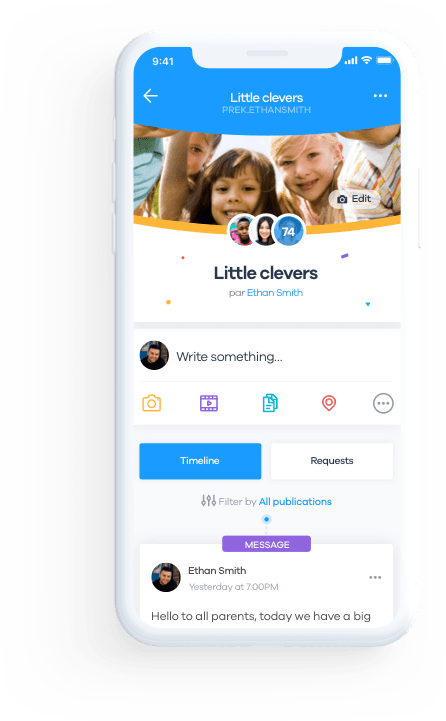 HOW DOES IT WORKS?
Easy to use
It's child's play! 😀
THE TEACHER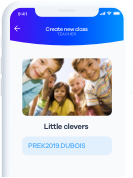 Creates a class and gives you a class key.
YOU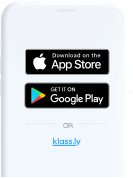 Download the app or go to klass.ly
YOU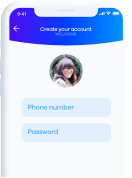 Create your account in few clicks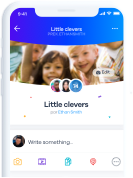 Enter or scan the class key to join the class and let's go!
INTERACT WITH THE TEACHER
Get a front row seat to your child's life at school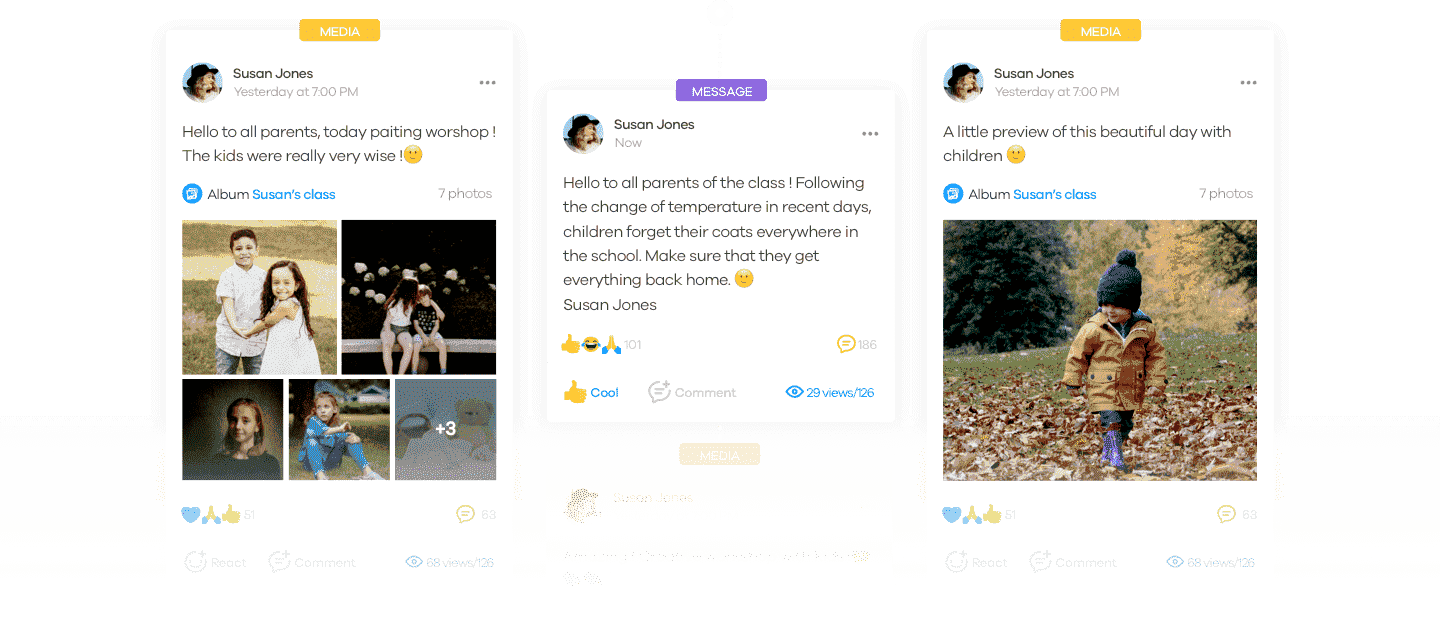 Once upon a time in the classroom. The teacher posts photos, videos, documents, events, polls, homework, etc. You can react or comment on posts or contact the teacher to report an absence or book appointment.
PRIVATE CHAT
Talk privately with other parents.
Klassroom lets you chat privately with other parents from your child's class. Use this feature to plan birthdays or retrieve lesson plans or homework assignments!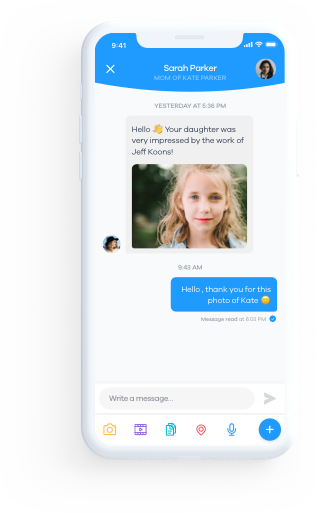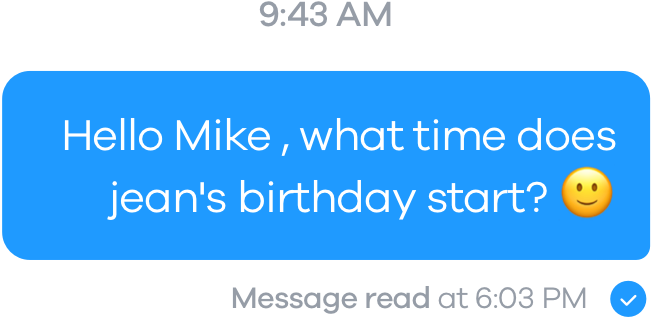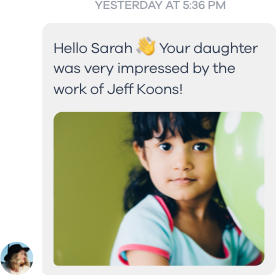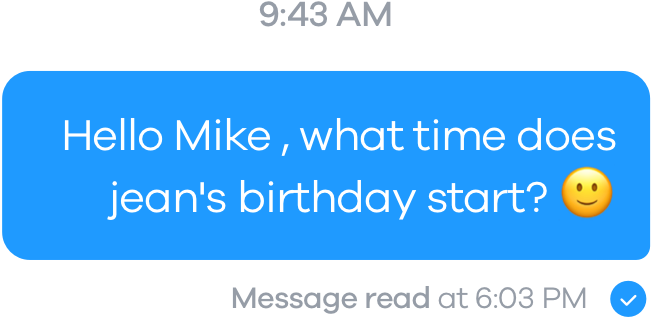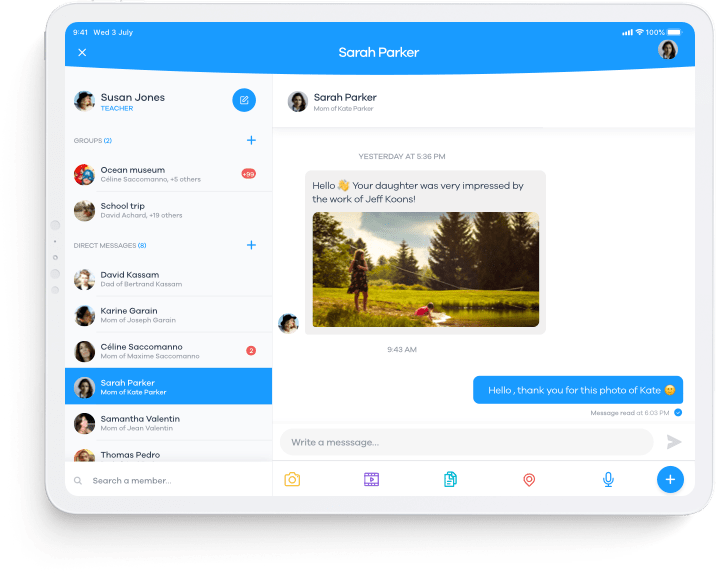 KLASSBOOK, THE PHOTO ALBUM
Print your child's best moments.
COMING SPRING 2020
Respect of your datas.
Used only for Klassroom app
All your personal datas are only used for the operation of the application and the various services it offers.
All stays here!
Made in France 🇫🇷
All personal data of our users are stored at OVH Roubaix or AWS datacenter in the Paris region. It's completely safe !
No datas exploitation.
Never transferred or rented
As contractually specified in our general terms and conditions of use, this data will never be transferred or rented to third parties.
No privacy business.
Buy only premium options.
Klassroom's business model is based on the purchase of premium options by parents and/or schools/communities and not on the use of its users' data.