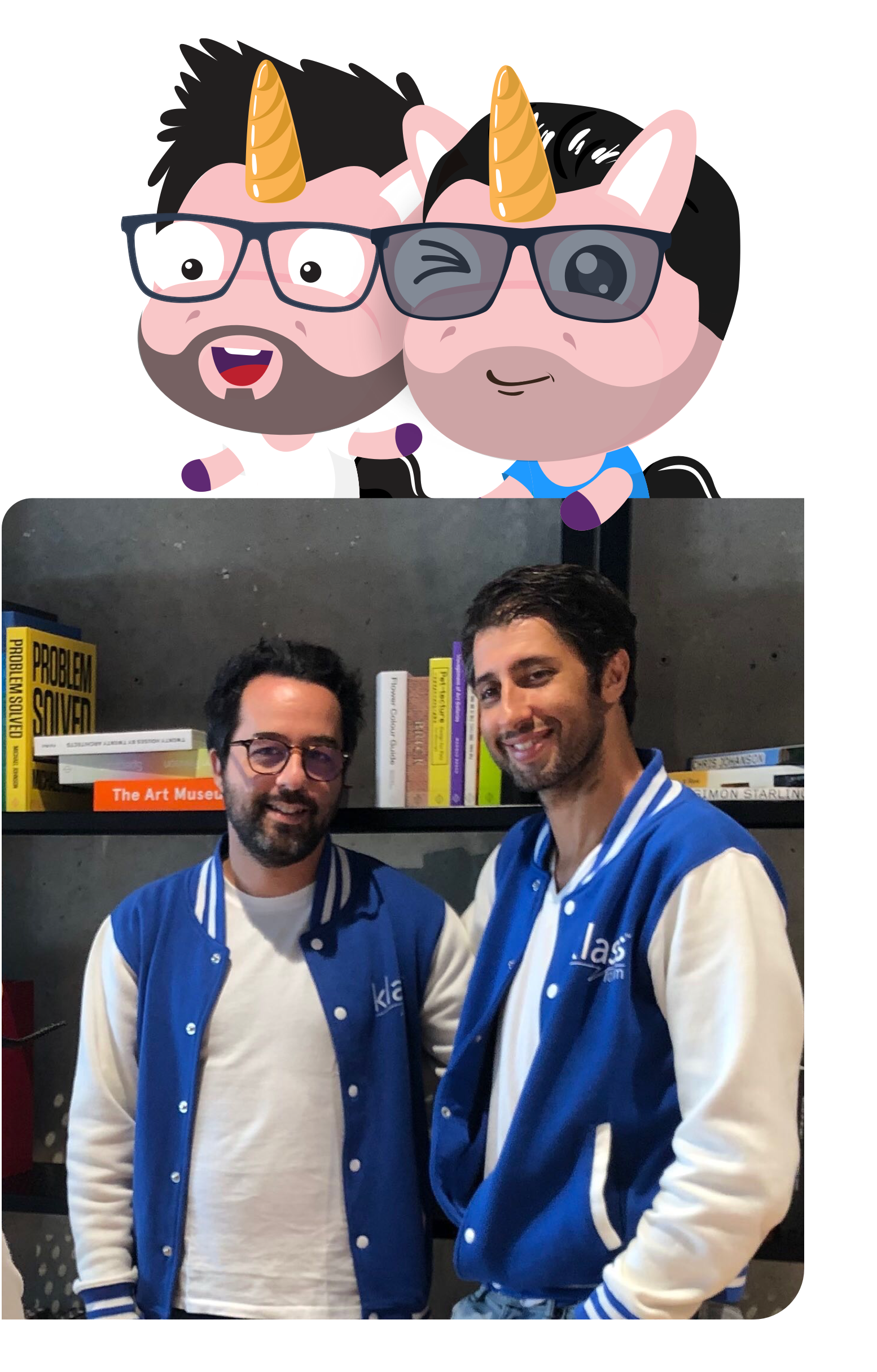 THE STORY OF TWO DIVORCED FATHERS
Once upon
a time…
Damien and Frank-David are childhood friends since they are 13. They are both French and divorced fathers. After studying together, Damien settled in New York in 2004 while Frank-David stayed in Paris. They always told each other that one day they would build together something meaningful and good for the world.
For his part, Damien lost custody of his 4-year-old daughter in 2015 and he was very frustrated to have only very limited access to her teacher. He knew that his involvement would have had a huge positive impact on his academic success, but he could not get involved as much as he wanted because of his authorized visits.
At the same time in France, after ongoing terrorist attacks, schools were placed on lockdown with no access to classes and teachers. Frank-David felt very frustrated to not be able to be involved in his 4-year-old son's education. He also knew that his involvement would have had a huge positive impact on his academic success.
As a result, they both felt a strong desire to be more connected to what was happening in the classroom and decided to do something about it to solve this communication issue that could be raised by many unfortunate situations.
In 2016, That day had finally come and they built and shared the first Klassroom prototype with their children's teachers in New York and in Paris. The result was the same on both sides of the Atlantic: an enthusiastic adoption by the teacher and a 95% view rate by parents of all communication sent by the teacher.
By listening closely to teachers' needs, Klassroom has maintained a nearly perfect satisfaction rating. It is now used in thousands of English, French and Spanish-speaking classrooms across 80 countries.
This story is only the beginning...
Discover our journey
Since 2016, Klassroom has been transforming the way teachers and parents communicate.
February 2016
First prototype
Klassroom prototype tested in 5 classes in New York and in Paris
March 2016
Trial agreement 👍
Trial agreement with the Ministry of National Education in France
September 2016
Official launch 🚀
It is with great excitement that Klassroom officially launched in September 2016 for its first school year!
July 2017
First year completed 🎒
Klassroom's feedback has been more than positive. The Klassroom community is born #TeamKlassroom
September 2017
V2 launch 👍
Thanks to its committed community of teachers Klassroom launches version 2 for even more effective school-family communication
March 2018
New features integration 🗣️
Klassroom strengthens its values ​​of inclusivity and involvement by adding a translation feature that allows posts and messages to be translated into parents' native languages.
May 2018
GDPR compliance 🔒
Accompanied by a specialized firm, Klassroom adjusts the criteria required for the new European GDPR regulation on the protection of private data.
July 10th. 2018
Klassroom's ambassador day 🎉
30

people

To thank its community, Klassroom invites 12 ambassadors to share their thoughts on communication in today's school
July 2019
#KED19 🎉
120

visitors

On July 8th, more than 60 ambassadors met with us to discover Klassroom's new features for the coming school year.
January 2020
400,000

users