News
Why the KED convention is one of the top edtech event in France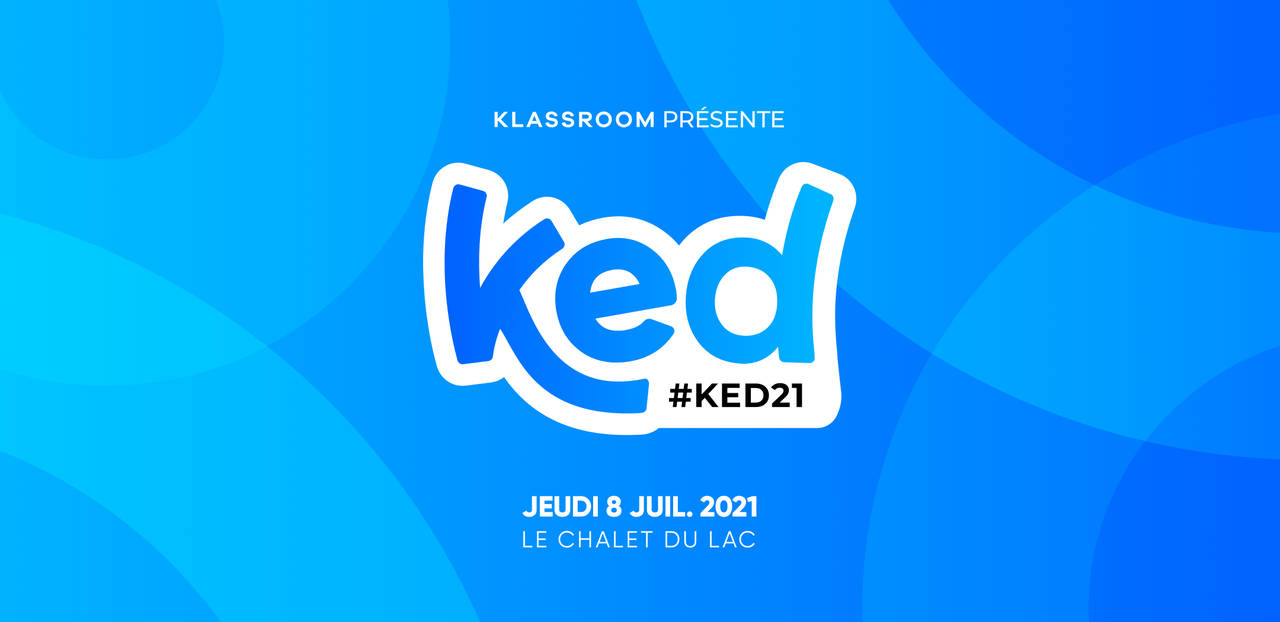 The Ked, Klassroom education convention, is steadily becoming one of the most anticipated yearly events amongst educators and forward thinking education providers in France.
It is a unique convention focusing on edtech and innovation in schools. Last week we experienced incredible thought provoking panels, product presentations, and an inspiring startup competition!
We believe Innovation is possible in education, it only depends on continuous implementation, so it's natural that this event is centered around teachers! This year was a success gathering teacher/social media influencers from across France and some major companies including Nathan publishing house, Idruide, Lalilo, Bic, Plume, Canope, and EdtechFrance.
A quick summary…
Three Panels gave way to passionate conversations led by thought leaders and experts:
"Collaborative education or Co-education"
Najat Vallaud-Belkacem (Ex-Minister of education in France) and Jérémie Fontanieu (A teacher with 100% success rate in graduations since implementing these strategies) discussed the importance of Parents and Teachers working together to create a supportive environment for student success.
" How to purchase and sell in education" brought together Samiya SAHRIDJ (Director of Business Development & Digital Transformation at BIC), Stephane Beauvais (Chief of public politics at UGAP), Jean-Pierre Bellier (Deputy mayor of education in Nanterre and General inspector of education), Laurent Jolie (Co-founder of Lalilo), Delphine Guichard (Charivari teacher blogger/influencer and Klassly Ambassador)

"Is Innovation in Education Possible" brought together Khalid Amali (Principal of the école du Numérique, digital school in Boulogne-Billancourt), Aude-Cerise Guéneau (Plume founder), Romain Vanoudheusden (Director of the Réseau Canopé manager of the startup accelerator program), Edwige Kharoubi (Bpifrance Director of Investments)
The event even included a competition in partnership with startups for KIDS, where 3 Throphees of education acknowledged shining stars of the edtech startup world:
PLUME was awarded the trophy for "Classrooms of the future"

LILI.COOL was awarded the trophy for "tomorrow starts today"

NABOOK was awarded the trophy for "A good foundation"
PLUME is an app that encourages creative writing by guiding students from transforming stories to the hard-copy printing process of their own work, a gratifying and exciting experience.
LILI.COOL is an app that helps develop emotional growth in children through guided meditation, yoga, and positive reinforcement, the oral instructions help children become more confident.
NABOOK is an app that turns screen time into reading time, using techniques from common entertainment sites and games to ignite a love for reading in children.
The Ked convention brought together like-minded creative individuals actively participating in offering students and schools of tomorrow tools that answer new needs in an inclusive and accessible way.
We cannot wait for next year!!!