News
Introduce Yourself In Class | Klassly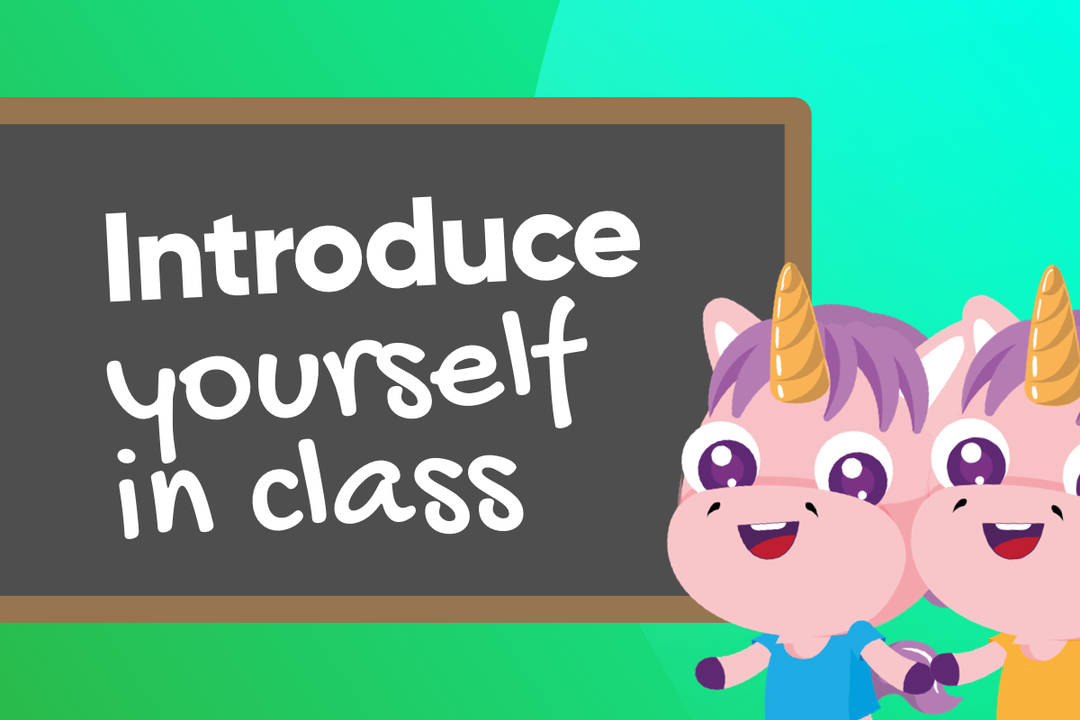 How to introduce yourself to your class
As a teacher, you probably already know that one of the most important moments of the school year is the first day, when you need to introduce yourself to your students! However, with the COVID-19 pandemic and its consequences, it can be quite difficult to begin a relationship with students that have never seen you in person. Indeed, with remote learning, it can be challenging to connect with children only through a computer or smartphone screen. To help you face the unique challenges of remote teaching, check out Klassroom's tips below on how to introduce yourself to your class!
Why is it important to introduce yourself to your class correctly?
Even in normal school years, the first day of class is a very important moment for both teachers and students. Not only do you get to introduce yourself to your class that day, but it's also the children's first opportunity to become familiar with their new educational environment. Indeed, that first class is when they discover not only their brand-new teacher's personality and objectives for the coming year, but also their new classmates and friends, in addition to their new desk and classroom. Thus, as a teacher, the day you introduce yourself to your class is a chance to connect with your students and reassure the anxious ones. Your introduction will certainly set the tone for the rest of the school year, so you have to make sure it's interesting and engaging!
This year, however, the pandemic has forced us to change our habits, keeping us at home for extended periods which can be unsettling, especially for young children. That's why your virtual introduction is a chance to start off on the right foot and to make remote education more positive for your students!
What should you tell your students on your first day?
While many of our teaching habits have changed due to COVID-19 and quarantine, it doesn't mean that your introduction should be very different than usual! On the contrary, remote teaching can be a great opportunity to connect quickly with your students and their families thanks to technology.
Introduce yourself
Naturally, the first thing to do during a meet-the-teacher session is to introduce yourself to the class! Here are the key points of information that should be included in your introduction:
Your name;

Your contact information for the students and their parents;

Some important dates for the future weeks of school (events, due dates…);

Your personal expectations for the year.
Feel free to share some personal information or fun facts that'll help your students connect with you faster! For instance, you can talk about your family or your favorite hobbies. If you have a pet, don't forget to add some cute photos!
Take advantage of remote teaching!
Remote education isn't all disadvantages! Teaching virtually also means working with various modern technologies that can help make your class more lively than ever. For your very first introduction, you can make a basic statement via email, but that wouldn't be very engaging for the children. So why not take advantage of technology to introduce yourself to your class? Feel free to make a cool PowerPoint presentation with pictures, or even record a small video of yourself! You can also use a video conferencing tool and set up a meeting with your students and their families where they'll be able to ask questions.
Make the students introduce themselves as well
If you want your students to feel comfortable right off the bat, don't forget to have them introduce themselves to the class as well! This will not only help you get to know them better, but will also allow them to meet each other, even in a virtual classroom setting. Indeed, one of the best parts of school is making new friends, and the first day of class is the perfect way to meet classmates! For instance, a great icebreaker might be to ask your students to work on a small introduction project where they share fun facts about themselves.
How can Klassly help you to introduce yourself in class?
If you're looking for an original way to establish communication with students and their parents at the start of the year, try looking for an app for teachers like Klassly! The main goal of our app is to help you maintain a strong relationship with your students and their families, even when they're staying at home. To do so, Klassly gives you access to a class thread where you can share photos, videos, or any other kind of content for the children and their parents. The app also provides you with some very useful tools such as a video conferencing service and an appointment manager that can be quite convenient for introducing yourself to your class for the first time! Check out our website to learn more about Klassly's benefits for teachers and parents alike.