News
Parent Introduction Letter | Klassly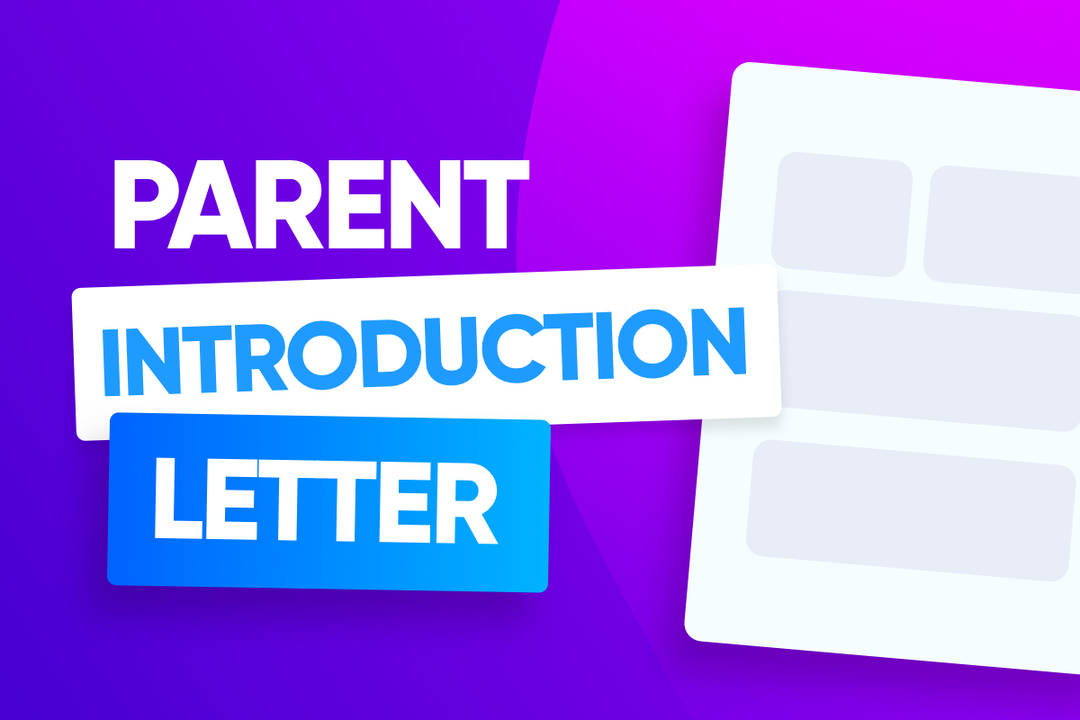 Parent introduction letter
A new school year is about to begin, and your child's teacher has decided to use Klassly to strengthen their relationship with their students' families and encourage parents to become more invested in their children's education. Whether you're a teacher who wishes to introduce Klassly to your students and their parents, or a parent new to the app, not to worry! Klassly is easy to use, so you'll be a wiz in no time. Read on for our detailed introduction letter to parents who want to get involved in their children's school life in a fun way.
What are the benefits of using Klassly as a parent?
Klassly is not only an app designed for teachers, but also for parents! Klassly's goal is to help parents communicate with the teacher and get involved in their children's education outside of the home. To do this, Klassly gives parents access to a class timeline via the web or smartphone app where your child's teacher will post updates, announcements and even photos and videos to let you know what's been happening in class recently. You can give feedback by posting comments under the post or reacting with emojis. This will give you a glimpse into the activities the kids are doing in class and will help you see what the teacher has planned for the future.
On top of the class thread, Klassly is a great tool to communicate directly with your child's teacher. The app includes a private message system in which teachers can initiate conversations with parents. If you want to ask something as a parent, you can also send a request to the teacher and wait for their answer. Klassly also offers a video conferencing service, which can be very handy if you want to plan an appointment with the teacher but can't go meet them at school. Is your native language not English? You can use the app's automatic translation tool on any written message to translate it into more than 120 languages, so you can be sure to understand every piece of information. Moreover, the app is compatible with VoiceOver on iPhones and iPads for folks with visual impairments.
How can parents get started with Klassly?
Using Klassly is child's play! Whether you're a parent wondering how to join Klassly or a teacher looking for a quick and simple parent introduction letter, here is your guide to starting out with the app.
Download the app
To use Klassly, you first need to download the digital application on your smartphone or tablet device via Google Play or the App Store. You can also use the web app on your computer by going to the klass.ly website.
Creating a class
The teacher will create a class on the app with details about each student from the class group (their first name and last name, a photo to recognize them more easily, etc.). This will create a specific key for the class that the teacher will later give to parents with the rest of this introduction letter to let them join in.
Create your account
Before getting to use Klassly as a parent, you will need to create an account in order to register on the app. Simply enter your phone number to verify your identity, and create a password to protect your Klassly account.
Join the class
Once you're registered, just click or tap the "Class" tab in the app and enter the key that the teacher gave you to join your child's class. That's it, you now have access to all of Klassly's services for parents!
Does Klassly respect my privacy when I use the app?
Now that you have read our introduction letter to parents, you might be wondering if using Klassly is safe for you to use. The security of your child's classroom and the confidentiality of your information is what is most important to us at Klassroom, so we can guarantee that everything you share on the app is safe with us! Only Klassroom uses the data collected when you use Klassly in order to improve the app's functionalities and the user experience. As is specifically written in our general terms and conditions of use, we do not exploit your data by sharing or renting it with a third party.
All communication on the app is encrypted and all the files you send are protected to make sure no one can access it besides you. We're also fully compliant with GDPR (General Data Protection Regulation), the FERPA (Family Educational Rights and Privacy Act) and the recommendations of the French Ministry of Education. And since our headquarters are based in France, we have chosen to store your data close to us in the OVH data center in Roubaix and the AWS center near Paris. Your privacy is our priority!