News
Homework Planner | Klassly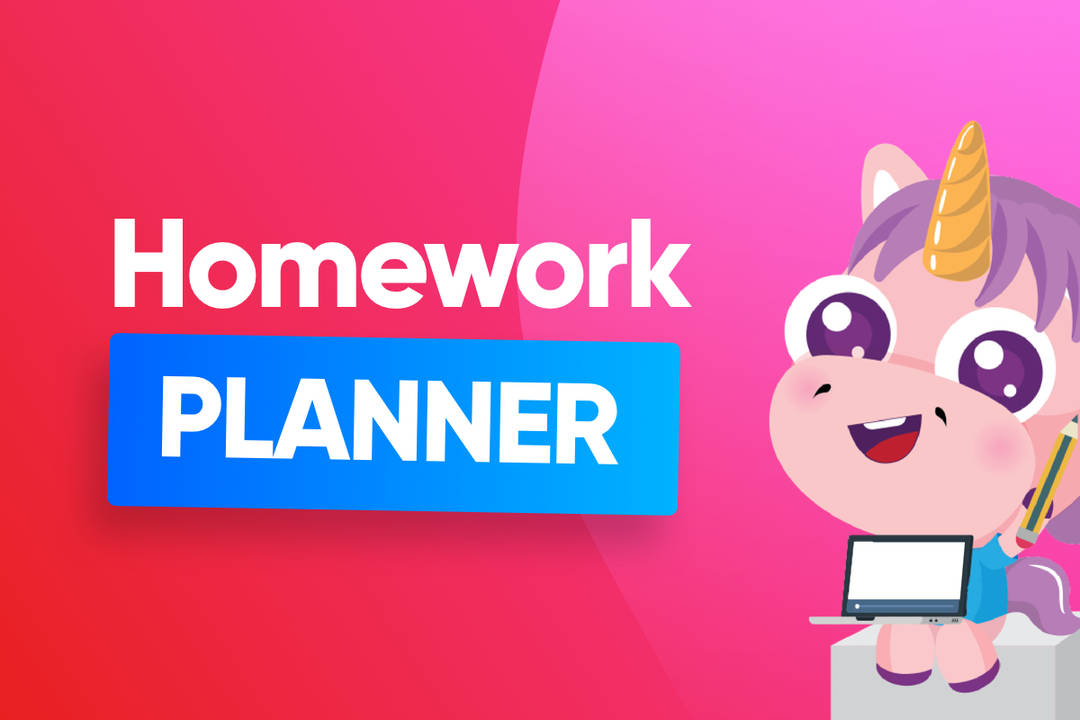 The indispensable homework planner
Homework planners simplify classroom management for teachers and allows parents to stay informed in real time and to get involved in their child's education. Good communication between parents and teachers is crucial. A good homework planner is just the thing you need to be organized and efficient.
A homework planner for teachers
Homework is a vital part of the learning process. It helps build responsibility in children, gives them better chances to succeed in school and prepares them for their future careers. It allows parents to get involved in their children's education and to provide them with the help and encouragement they need to complete their assignments.
Planning assignments can be a real hassle for teachers. It's not always easy to communicate with families. Printed handouts can get lost or misplaced. E-mails can get lost in the parents' spam and never get read. Furthermore, you need a tool that allows you to keep track of all your pending and future assignments to help you with classroom management.
Klasswork allows you to publish all class assignments simply and quickly in one place with your smartphone or computer. Just download the Klassly app and create your class. After that, assigning homework is as easy as sending a text message. You can organize homework by subjects or color codes, plan homework in advance and send reminders to students and parents when due dates are around the corner. 
From homework creation to grading, Klasswork allows you to conveniently do everything in one place. This intelligent and user-friendly app allows you to send and receive documents, PDFs, videos, photos and voice messages. And what's really neat is that you can even grade assignments directly on the app! That means you no longer need to carry around bulky folders with your students' work. Everything is accessible on your mobile device. And regardless of the grading system that you use, Klasswork gives you the possibility to grade in points, numbers or letters. 
Klasswork was created by a Franco-American start-up, Klassroom. For this company, your privacy is paramount. All your data is safely stored in a data center in Paris, France. That's an advantage because all European countries are subject to the European Data Protection Regulation. With this regulation, businesses are required to protect the data and privacy of private citizens. Your data is used solely to ensure the proper functioning of the app and its services. Under no circumstances does the company sell or rent it to third parties. 
Unlike other apps, Klasswork does not depend on the sale or lease of data for revenues. The company makes money with subscriptions to premium options. So, that's another reason that proves that your data is totally safe. You can therefore use it and let your child use it with total peace of mind.
A homework planner for parents
Organization is key. A homework planner can help you and your child to manage your time so that all assignments are completed thoroughly and on time.  This will enable you to save time so you can pursue other activities or just enjoy time together as a family. Time management is also a valuable  skill to teach your child. 
Most parents have busy  and time-consuming professional lives. A homework planner can allow you to view and keep track of all your child's upcoming assignments and to know when you need to set aside time to give your child the help they need with difficult subjects so that he or she never has to struggle alone.
Klasswork allows you to view and stay up to date on all your child's assignments no matter where you are. Just connect to Klassly via your smartphone or computer and access all your child's assignments in all his or her subjects. And if you happen to be in a country where you don't fluently speak the language, the app's translation function will bridge that communication gap.
If you have any questions about an assignment, you can easily contact the teacher by using the app's chat function. In addition, the app allows teachers to share answer sheets with parents so they can help their child to learn from their mistakes and improve in more difficult subjects. Thanks to this stress-free app, give your child the support he or she needs with schoolwork and guide them towards success.
Klasswork allows for pedagogical continuity between school and home. Recent events have shown only too well how vital it is to have easy and quick communication between teachers and parents and we all know that learning doesn't stop after school. 
Klasswork has successfully responded to this need for continuity and will undoubtedly become an indispensable tool for families and schools. Designed by teachers for teachers, the app now has over 1.2 million users. Klasswork keeps students connected with both teachers and parents so that they can always get the help they need and succeed.