News
Parent Engagement | Klassly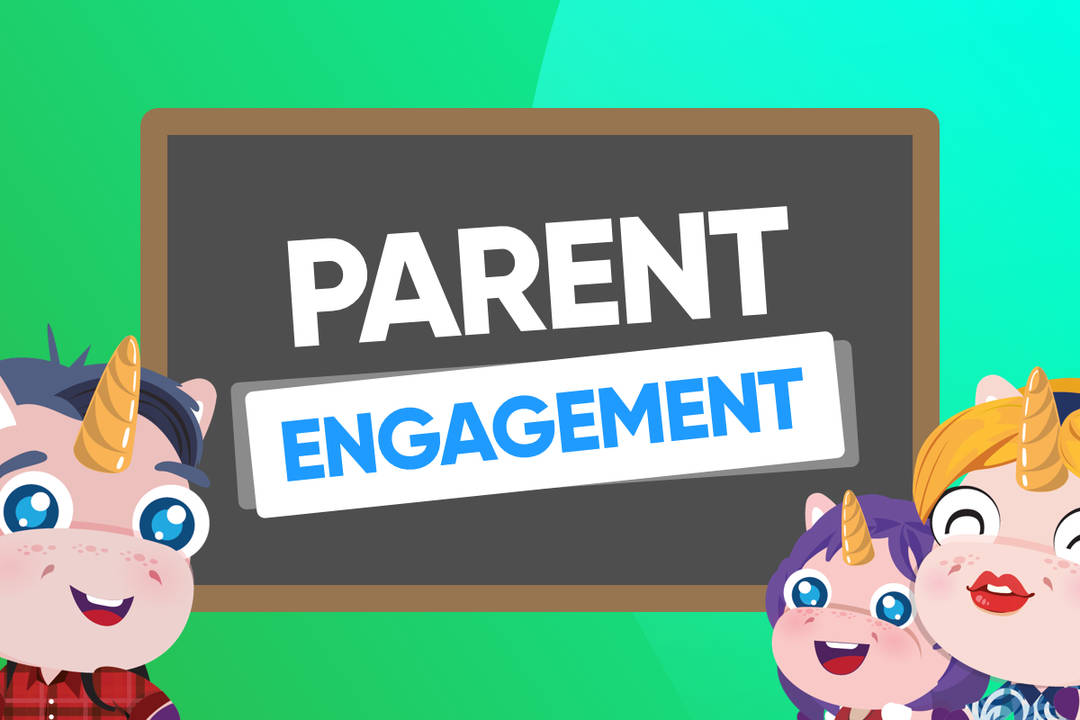 Parent engagement
The best thing for a teacher is to see their students' parents engaging with the class and school activities. Many teachers suffer from the lack of parental commitment when it comes to their children's education. Whether it's because of a communication barrier or because they don't feel involved in their kid's school life, it's important for a teacher to overcome these obstacles and encourage parental engagement. Continue reading to find out what parental engagement means and how you can increase it in your own school.
What is parent engagement in schools?
Parent engagement, and to a greater extent family engagement, is the fact that family members play an active role in the child's education, both in and out of school. Contrary to parent involvement, which simply designates the collaboration and communication between parents and the teaching staff, parent engagement means that parents are actively participating in their child's learning process. With parental engagement, families become a part of the community that focuses on the child's education. All the members of this community are partners who strive to give the student an ideal learning environment.
To do so, parents, teachers and schools not only have to communicate efficiently about the student's needs, but they also have to constantly improve and adapt their behavior in order to provide support with the child's education. As pillars in their child's education, schools have a major interest in encouraging parent engagement. One of the best ways for schools to support parental engagement is to ensure the family's well-being and equip them to practice learning at home. With the proper equipment and a calm environment, kids are much more likely to enjoy learning.
What are the positive outcomes of parental engagement in schools?
Just like with parent involvement, strong parent engagement offers a lot of benefits, not only for the teacher and the school, but also for the student. Children with engaged parents tend to have especially higher grades, attend school more regularly and show fewer behavioral issues in class. They also usually have a marked boost in self-confidence and social skills. But the benefits of parental engagement don't stop there!
Ideal for children from diverse ethnic and socioeconomic backgrounds
Many studies have shown that encouraging parental engagement particularly benefits children from diverse backgrounds such as ethnic and socioeconomic minorities. Such family backgrounds can be a barrier to creating an ideal learning environment because of a different native language or lack of modern equipment at home. Yet, the fact that parents engage with the school and consider education a way out of poverty is a major motivator for these children, and as a result, can help them get higher grades.
Faster development of essential skills
The positive results of parent engagement can be seen as early as preschool and K–3 grades. The fact that parents participate in activities both inside the classroom and at home has shown to improve literacy acquisition among younger children. These students also tend to develop better work habits and task orientation than ones whose parents don't take part in school activities. 
How can teachers improve parent engagement at school?
There are many ways for a teacher to encourage parents to engage more with the schoo. As with parental involvement, communicating with the family is key to building a strong relationship based on trust and mutual respect. However, on top of simply keeping in contact with your students' parents and meeting them occasionally, parental engagement requires the teacher to involve families in the decision-making processes regarding the child's education. The easiest way to do this is to start using a two-way communication tool like a smartphone app that will help parents participate more and give critical feedback. 
With Klassly, parents can comment your posts on the class thread and react with emojis. This can help you know instantly whether your decisions are well received at home, so you can adapt your teaching method to the families' needs. Parents can also use Klassly to send you a request if they need some help or if they have a question to ask. Teachers can even use Klassly's appointment manager and video conferencing service to organize activities and events with the parents to encourage their participation. You can know which parent would like to volunteer or donate supplies for the next school fair in no time flat. And thanks to modern technology, the app helps you break down barriers to parent engagement such as language and disabilities. Klassly includes an automatic translation tool for more than 120 languages and is compatible with VoiceOver on iPhones and iPads for folks with visually impairments.