News
Parent Involvement Definition | Klassly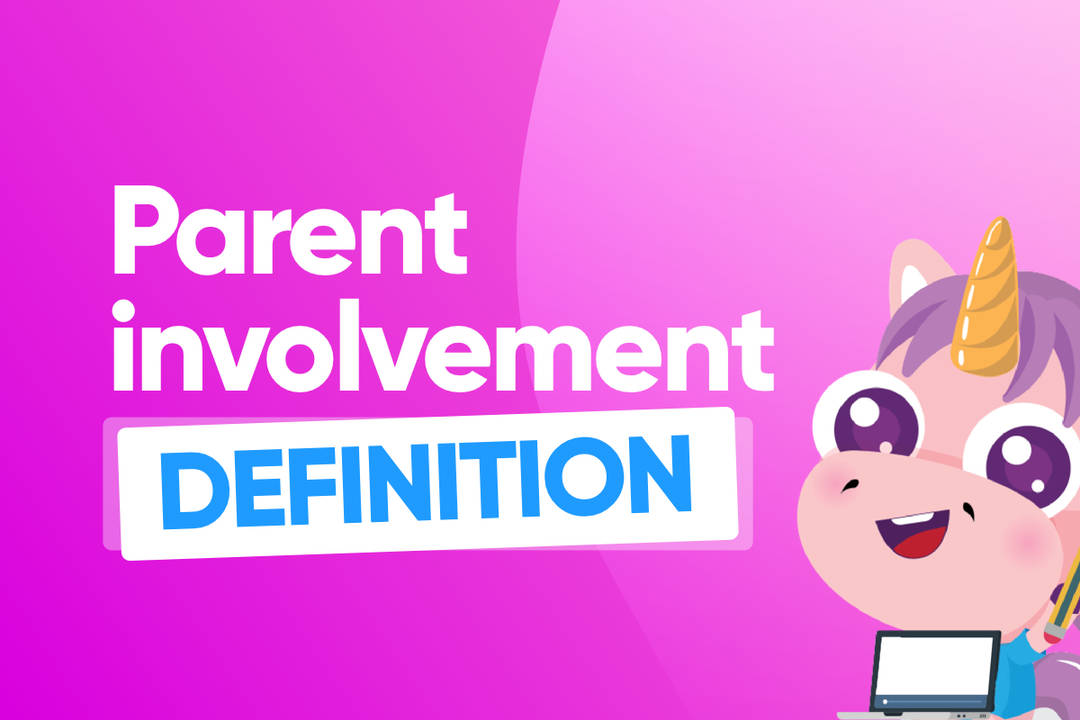 Parent involvement: What is it?
Research shows that active parental involvement positively impacts students' academic performance and builds strong social relationships. Studies have also shown that social status, income, or background are not critical factors to children's performance at school, but rather parental involvement is crucial. The more a family participates with the children's education and schooling, the better their grades, attendance, and even behavior will be. 
Parental involvement definition
The definition of parental involvement is the amount of participation in their children's schooling and academic learning. Active participation is regular two-way and meaningful communication between teachers and families. 
Parental involvement often starts with a healthy home environment and within the community. The rules you set at home can also be included in the definition of parental involvement when they are education-related. 
Whether or not a child will have a positive social experience when at school is also influenced by parents' participation. It is important to get to know your children's peers and classmates.
The school's and teacher's practices are a vital factor in how involved parents will be. Holding regular conferences or workshops and assigning homework that requires family involvement are important ways to encourage parental participation.
A critical part in effective family involvement is good communication. Parents need to stay informed and ask questions. Attending parent–teacher conferences, checking homework and grades, and setting up meetings with the school are all aspects of meaningful participation.
How does Klassly help you stay involved?
Klassly has developed a simple, effective, and inclusive way to keep you involved in your child's education. The Klassly system has everything you need in one easy-to-use tool, including communication, appointments, scheduling events, and checking homework and grades. Parents can stay up to date on what is happening at school and stay actively involved.
Communication with teachers
Effective and open communication is vital in developing parent–teacher relationships that are built on trust. Klassly enables better engagement between parents and schools. You can have private conversations and send requests for specific discussions. Teachers can set available times, which you can easily view and use to request private discussions.
One outstanding aspect of Klassly is the translation feature which helps break down language barriers. This feature allows you to write messages in your language, which is then automatically translated.
You can also communicate important information, for example, photos, documents, and polls. A feature that parents love is the ability to view and react to teachers' posts. 
Parents will also have the reassurance that all communication is private and secure. Klassly has developed an excellent balance between accessibility and privacy. 
Of course, communication with teachers is crucial, but also communication with other parents is important. Klassly gives you the opportunity to direct message with other families. Parents have found this to be really useful for homework assignments or even for organizing parties.
The more parental involvement and engagement, the more students will benefit. Your child will be naturally motivated when they see your active participation in their education. Whoever or however you need to communicate, Klassy gives you easy-to-use and reliable options.
Homework
According to the Office of Education Research and Improvement in the U.S. Department of Education, the more time children spend on homework, on average, the better they do academically. Experts agree that it's important to help children do their homework rather than doing it for them. Some ways to help your children with their homework is by reviewing and practicing what they have learned, and help with research for assignments. Help your child study by setting up the right environment in your home, having a regular time, removing all distractions, and monitoring progress.
Klassly enables effective teacher–parent partnerships that increase parental involvement in homework. You can access your kid's virtual student planner. This virtual planner will allow you to easily access all links, docs, pics, videos, voice memos, and PDFs for homework assignments. Everything you need to keep track of your children's assignments and homework is all in one place. You can also add comments and questions for the teacher if anything is unclear. 
What are some other features that facilitate parental involvement?
One outstanding feature that facilitates parental involvement is the Dashboard. This simple feature allows the school to broadcast messages to all students and families or specific groups. Teachers can also use the Dashboard in case of emergencies to contact families quickly.
Other features include voice-over support on mobile devices for families with vision impairment. An exclusive Klassly feature is the Klassbook. From field trips to fun during the school day, this is a beautiful way to remember the school year.
Research has established that parent and family involvement in student education is essential and has strong connections to academic achievements. Klassly has thought of everything and made participation in your children's schooling easier and more enjoyable. Most importantly, your children will benefit and achieve success.