News
Zoom Alternative | Klassly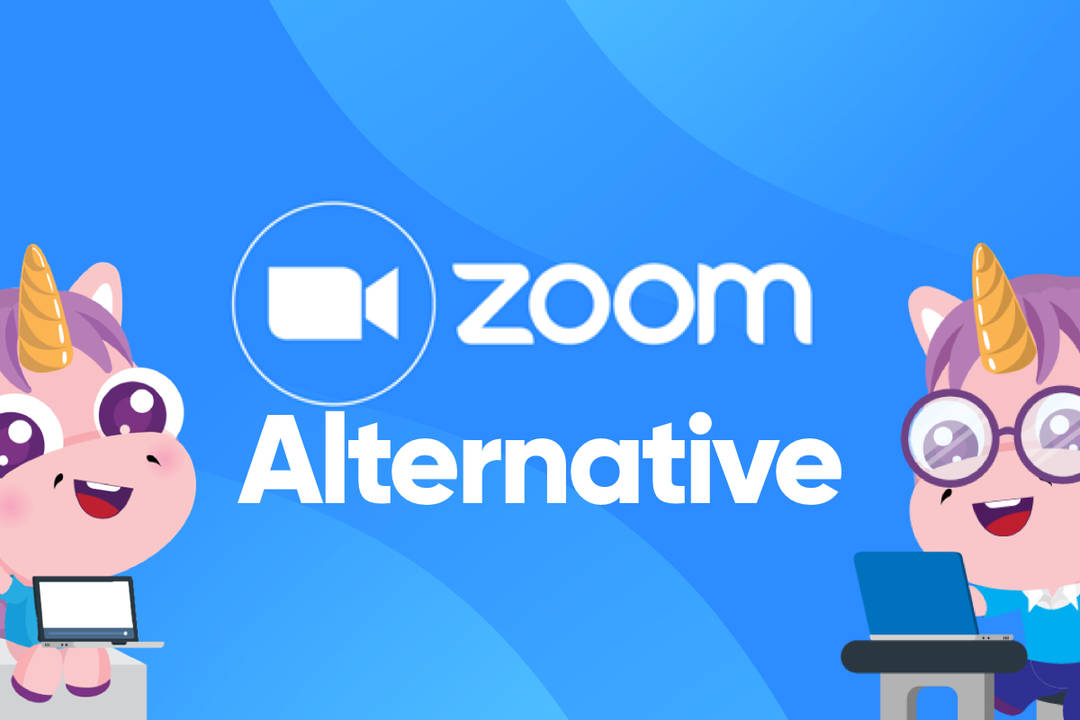 Zoom alternative – Why is it important for education?
Zoom, or similar applications like Google Meet or Microsoft Teams, have become a normal part of most people's lives over the past year. We have come to appreciate that it can be more convenient and accessible to meet virtually. Practically everyone uses some form of video conferencing system, whether for work, socializing, or studying.
Undoubtedly, Zoom has positive aspects, but choosing a tool that best suits children's needs is vital when it comes to their schooling and education. So why choose a Zoom alternative for education? 
How to choose the right app
Nowadays, there seem to be endless options when it comes to video conferencing: Zoom, Skype, Microsoft Teams, and Google Meet, just to name a few. Though Zoom may have been a good temporary solution during the pandemic, it soon became apparent that having a Zoom alternative, a dedicated and education-specific system is essential.
Parents understandably want the best educational experience possible for their children. As virtual classes becoming the norm, it's important to choose a high-quality application. It's also important to select a solution that students and teachers can quickly adapt to and causes the least disruption to lessons. Educators agree that the best solution is to choose a platform that centralizes all information and systems. The ideal app should give teachers the ability to create a safe classroom environment for all participants.
So, why choose Klassly video conferencing? Schools are choosing Klassly as a safe and simple tool that brings students, parents, and teachers together. Klassly is an education-specific app that incorporates video conferencing with all other tools needed for the classroom in one free app.
One simple-to-use tool
Keeping children focused while studying at home can be a massive undertaking. Concentrating online can be a challenge for all of us, but especially for children. A kay factor in keeping children focused is avoiding distractions and keeping it simple. Using just one classroom app means that children and teachers don't need to constantly switch between different programs during lessons.
The Klassly platform has everything you need in one place. Much like a physical classroom, your virtual classroom has all materials and features at hand to take attendance, assign or correct homework, and share slides or videos with participants.
Along with the video conferencing feature, you can also book appointments, schedule events, and take polls. Parents and children use the same program meaning the whole family can stay up to date on what is happening at school and stay actively involved.
Privacy and security
You may have heard of Zoombombing. This term refers to when an uninvited participant joins your Zoom meeting. In the past, Zoom has had some privacy and security issues. For parents and teachers, the possibility of such a security breach is absolutely unacceptable.
Klassroom ensures that no unauthorized participants will ever access a virtual classroom. Our app includes a two-step verification process. First, parents must enter a class key, and second, the teacher must accept the request and verify all participants. 
All data transmissions are encrypted, and parents can be confident that all communication is secure. Parents will also have the reassurance that all communication is private and secure.
No time limits
Keeping a class flowing with little interruption is essential for both teachers and students. The free version of Zoom allows you to hold a meeting for only 40 minutes. This time constraint, which will shut down your class after 40 minutes, is highly disruptive to a lesson. When trying to engage children, concentration is key, and interruptions like this can be very detrimental.
Choosing Klassly as a Zoom alternative means you can keep classes running smoothly. Klassly features longer video conferencing options with more members so students can all learn together, at the same time. Klassly is designed to facilitate optimum student engagement and concentration.
Klassly key features
There are many other great features of the free Klassly app that make it the best zoom alternative for educational purposes.
Teachers and students can perform multiple tasks and communicate effectively during lessons. 

Scheduling and participating in parent–teacher meetings and conferences is easy with our video conferencing feature. Teachers can easily set their availability. Parents then simply request the slot that best suits them. 

Klassly video conferencing gives teachers the option to choose either one parent or a group. 

Klassly is easy to use for both teachers and students. You'll quickly get used to how it works and get comfortable with all features. The app design means it's safe and simple to use.

One of Klassly's outstanding features is the option to translate messages in over 120 languages, which sets it apart from other communication tools. 
The free Klassly app facilitates engaging and enjoyable education for teachers and students. Klassly combines all the needs of a school in one simple and efficient platform.