News
Best Practices for Advertising your in-home daycare on Facebook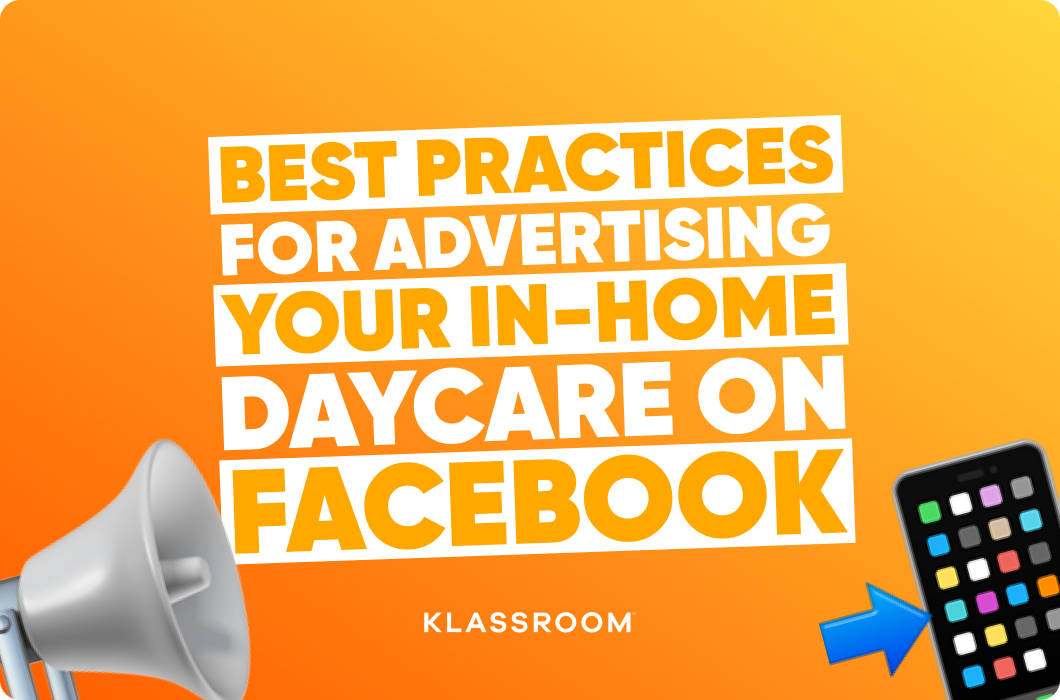 In addition to using Klassly for private communication, social media can be an effective tool for advertising your in-home daycare. Here are some best practices to follow:
Use a Public Business Page
Create a public business page on Facebook for your daycare. This will allow you to reach a larger audience and separate your personal and professional social media accounts.
Avoid Pictures of Children's Faces
To protect the privacy of the children in your care, avoid posting pictures of their faces on social media. Instead, focus on pictures of the space, toys, and activities.
Provide Clear Information
Make sure your Facebook business page provides clear information about your daycare, including your hours, rates, policies, and contact information.
Share Updates on Pedagogy Views and Experience
Parents want to know about your qualifications and experience. Share updates about your pedagogy views, education, and professional experience.
Focus on Pictures of the Space
When sharing pictures on social media, focus on the space rather than the children in your care. This will help parents see the environment their child will be in and feel more comfortable choosing your daycare.
Conclusion
In-home daycare providers must prioritize communication with parents to build trust and maintain a successful business. By using Klassly for private communication and following best practices for advertising on social media, you can reach a larger audience, protect the privacy of the children in your care, and provide clear information to parents. Remember to be transparent, listen to feedback, and use multiple communication channels to reach parents. With these tips, you can create a supportive environment that fosters children's social, emotional, and academic development.