News
How Montessori Teachers Can Build Stronger Relationships with Parents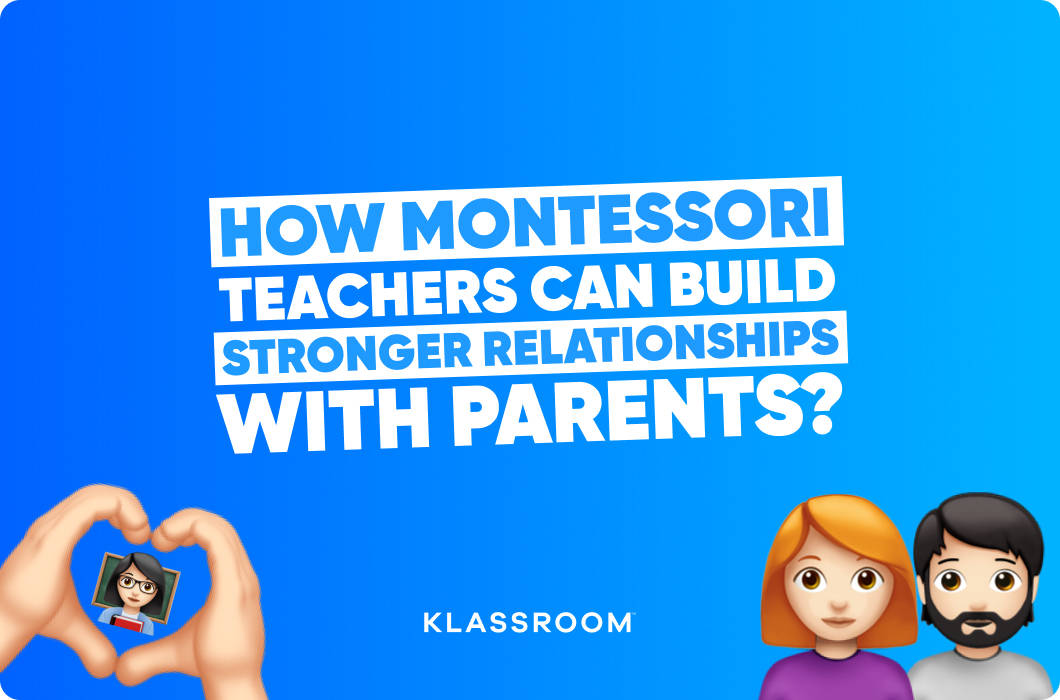 Montessori education emphasizes the importance of collaboration between teachers, parents, and students. However, building strong relationships with parents can be challenging for teachers. Fortunately, Klassly offers a solution that can help teachers connect with parents, foster student growth, and create a more supportive learning community.
Personalized Communication
With Klassly, teachers can send personalized messages to individual parents or groups of parents. This allows teachers to communicate with parents more effectively and efficiently, without overwhelming them with unnecessary information. By providing regular updates on their child's progress, teachers can keep parents engaged and informed.
Streamlined Communication
Klassly offers a streamlined communication platform that allows teachers to communicate with parents via text message, email, or app notification. This makes it easy for teachers to connect with parents, even if they are unable to attend school events or meetings.
Parent-Teacher Conferences
Klassly also offers a scheduling feature that allows teachers to schedule parent-teacher conferences with ease. This allows teachers to meet with parents to discuss their child's progress and address any concerns they may have.
Instant Translations
Klassly offers instant translations, which can help to break down language barriers and facilitate communication with non-English speaking parents. This can help parents feel more connected to their child's education and more comfortable communicating with teachers.
Benefits for Students
Building strong relationships with parents has numerous benefits for students. By involving parents in their child's education, teachers can create a more supportive learning community that fosters student growth. When parents are involved in their child's education, students are more likely to feel supported and motivated, which can lead to improved socio-emotional and academic growth.
Working Together for Montessori Success
In conclusion, building strong relationships with parents is essential for Montessori success. Klassly is a valuable tool for facilitating effective communication and collaboration between teachers and parents, promoting student growth and success. By working together, teachers and parents can create a more supportive learning environment that fosters independence, creativity, and self-motivation.
If you're a Montessori teacher who wants to learn more about how Klassly can help you build strong relationships with parents, we encourage you to visit the Klassly website. You can learn more about the features and benefits of these tools, and request the PDF of Klassboard and Klassly combo by email. Together, we can work to promote Montessori success through effective collaboration and communication.