News
The Benefits of Using Klassly+Klassboard for Your Daycare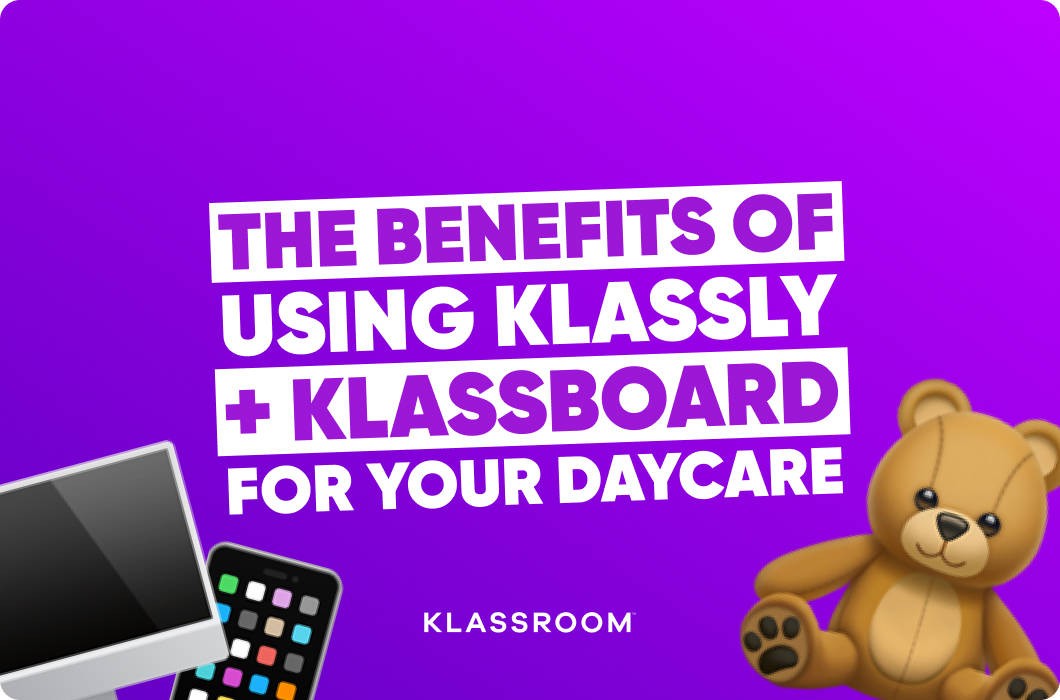 Effective communication between parents and daycare providers is essential for the well-being and safety of children. That's where Klassly+Klassboard comes in - it's a powerful tool for facilitating communication between daycares and parents. In this blog post, we will discuss the benefits of using Klassly+Klassboard for your daycare. Klassly is the timeline for each classroom, where caregivers post directly to the parents of children in a specific group, they can target and schedule messages, send reminders, share videos, photos, voice recordings, all is kept private and accessible only through a two-step verification process. The klassboard is a dashboard for the daycare owner or admin to link all klasslys, like a virtual daycare space, to communicate and track activities and posts in all klasslys easily.
1. Streamlined Communication
Klassly+Klassboard provides a streamlined digital communication solution that eliminates the need for traditional communication methods like phone calls, emails, and notes. With Klassboard, daycare providers can send updates, permission slips, and other important information to parents through an easy-to-use app. Parents can access everything they need in one place, making communication more efficient, effective, and personal.
2. Secure and Private Environment
Klassly+Klassboard provides daycare providers with a private, secure environment to communicate with parents. Personal phone numbers and other private information are not shared with parents, protecting the privacy of daycare providers. Additionally, Klassly+Klassboard is fully GDPR and FERPA compliant, ensuring that sensitive information is protected and that parents and students have control over their data.
3. Instant Translations
Klassly+Klassboard offers instant translations, which can help to break down language barriers between daycares and parents. This ensures that all parents can communicate with their child's daycare provider, regardless of their native language.
4. Ease-of-Use
Klassly+Klassboard is designed to be easy-to-use, even for parents who may not be comfortable with technology. It functions like a social media platform, with updates and announcements posted to a timeline that parents can access from their phones or web browsers.
5. Community Building
Klassly+Klassboard can help to build a sense of community among parents and daycares. It allows daycares to share photos and updates about children's activities and milestones, which can help to foster a sense of belonging and connection among parents and children.


In conclusion, Klassly+Klassboard is a powerful tool for facilitating communication between daycares and parents. It provides numerous benefits, including streamlined communication, a secure and private environment, instant translations, ease-of-use, and community building features. By using Klassly+Klassboard, daycares and parents can work together to create a supportive environment that fosters children's social, emotional, and academic development.


If you're a daycare provider or a parent who wants to learn more about Klassly+Klassboard, we encourage you to request the PDF of Klassboard by email at support@klassroom.co. This will provide you with more information about the features and benefits of these tools. Additionally, you can visit our website to learn more about how Klassly+Klassboard can help improve communication and collaboration between daycares and parents.