News
A Safe and GDPR-Compliant App for Schools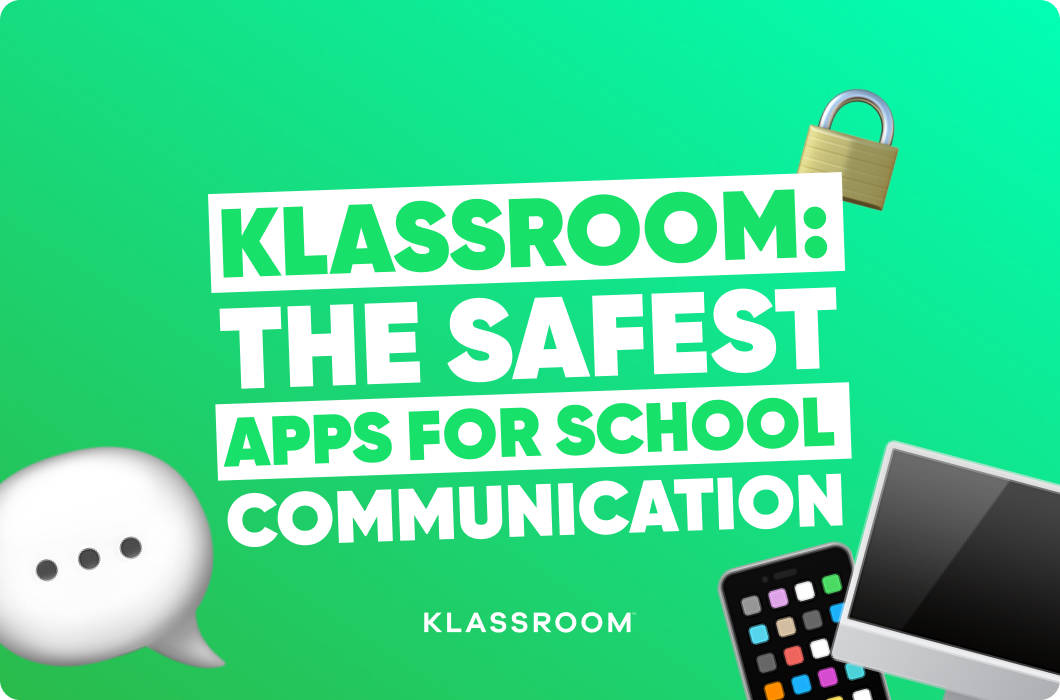 In today's digital age, data privacy has become a major concern for parents and educators alike. With the rise of online learning platforms and communication apps, it's more important than ever to ensure that student data is protected and used in accordance with strict data protection regulations.
In Europe, the General Data Protection Regulation (GDPR) is considered the strictest data protection regulation in the world. It imposes obligations on all organizations that collect and process personal data of EU residents, even if these organizations operate outside the EU. The GDPR provides EU residents with control over their personal data and obliges organizations to gather, collect, and manage personal data legally and according to strict rules. Protecting personal data from misuse, exploitation, and compromise is a key component of the GDPR.
In the United States, the California Privacy Rights Act (CPRA) has been established to enforce data privacy laws and increase data protection standards. Although it's not as comprehensive as the GDPR, it's still a step forward in protecting the privacy rights of California consumers.
Despite the efforts in the USA to protect data privacy, the European GDPR has been leading the way in prioritizing privacy. It's still more controlled today, so schools and districts who truly value the protection of their communities' privacy and who claim to support data privacy should choose apps like Klassly and the Klassboard. These apps are recognized as GDPR-compliant by European governments. Klassroom has signed agreements with public schools under the national education ministry in France and Belgium, which proves its compliance with strict regulations as it would have otherwise never been possible. All tools used in French schools are heavily controlled. Schools in the US can feel safe using Klassly and the Klassboard given its undeniable compliance to protect user data.
Klassroom is a safe and GDPR-compliant app for schools that prioritizes data privacy. It provides parents and teachers with a secure and private communication platform that's easy to use and efficient. Klassroom's security features include two-step verification to ensure that no unauthorized users can access the classroom. Additionally, all data transmissions are encrypted, and all files are protected, so parents and teachers can communicate securely.
Klassroom collects only the data necessary for the proper functioning of the apps and provides valid reasons for collecting and processing any data. Users are informed that data is kept for 3-6 months after the closure of a class, and then they are destroyed. Klassroom only processes data if it has received consent from the subjects of that data. If changes are made to any data collecting policy or process, Klassroom asks for consent again and notifies users of all updates in the updated version of its terms and services.
Klassroom respects all the key principals of general data protection regulations, including lawfulness, fairness, transparency, purpose limitation, data minimization, accuracy, storage limitation, integrity, confidentiality, and accountability. To maintain student privacy, it collects only adequate and relevant data, limiting itself only to what is necessary for processing.
In conclusion, if you're looking for a safe and GDPR-compliant app for your school, Klassly and the Klassboard are the perfect choices. the Klassroom company prioritizes data privacy and provides parents and teachers with a secure and private platform to communicate and share information. With its compliance with strict data protection regulations and its commitment to protecting user data, Klassroom is the best option for schools that value the privacy and security of their communities.