News
Data Privacy is a Right, Not a Privilege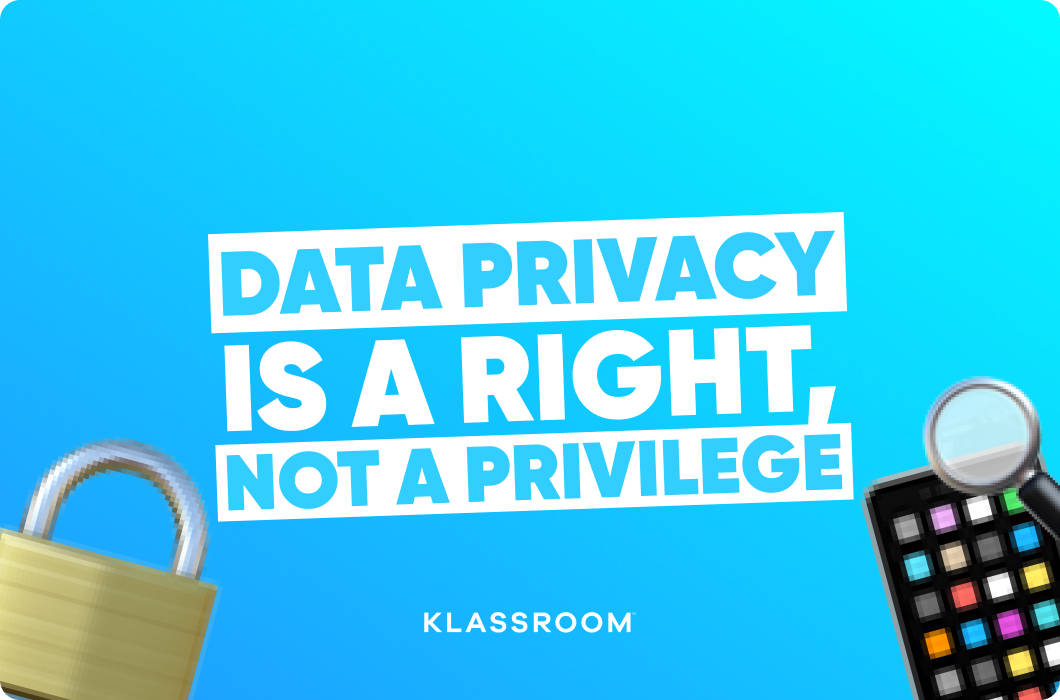 Data privacy has been a growing concern in the United States, particularly in the education sector. With the release of new web privacy laws in California, Virginia, and Colorado in 2023, school districts are now requiring a stronger effort to protect student, teacher, and family personal information. This is why Klassroom has taken the initiative to create apps that are already compliant with districts' new data privacy contracts, making them one of the only K-12 CPRA compliant ed-tech companies willing to sign districts' personal privacy contracts prior to a district-wide contract agreement.
Klassroom's freemium business model allows users to experience Klassly and Klassboard for free, with the option to unlock extra features during a two-month trial period. Because the K-12 edtech company started in Europe, it had to follow strict data safety regulations to be permitted for use by ministries of education in European countries. Being GDPR compliant means that these apps are also CPRA compliant and most certainly compliant with your district's privacy requirements.
While most K-12 companies in the US are making adjustments to meet the privacy requirements they should have already been respecting, Klassroom has already created apps that were built with respect for their users at their core. Klassroom follows best practices to ensure transparency of data processing and respect for the General Data Protection Regulations. They always inform users and ask consent to collect data with cookies before doing it, and only collect what is necessary for the proper functioning of the apps. They provide valid reasons for collecting and processing any data, only gather the data needed, and only process data if they've received consent from the subject of that data.
The key principles of General Data Protection Regulations are Lawfulness, Fairness, Transparency, Purpose limitation, Data minimization, Accuracy, Storage limitation, Integrity and confidentiality, and Accountability. Klassroom respects all of these principles, making sure they only collect adequate and relevant data, limit themselves only to what is necessary for processing, make sure the data they collect is accurate and updated, and protect data from unauthorized and unlawful processing, loss, untimely destruction, and damage on their private servers in Europe.
In conclusion, Klassroom understands that privacy is a right, not a privilege, and they have taken the necessary steps to protect their users' data. A school shouldn't have to sign a three-year contract with an ed-tech company for them to agree to protect their teachers' and students' data. For more details, invite your Districts director of technology, or Instructional technology specialist to contact Klassroom's team by email at support@klassroom.co.