News
Edmodo Vs Klassly | Klassly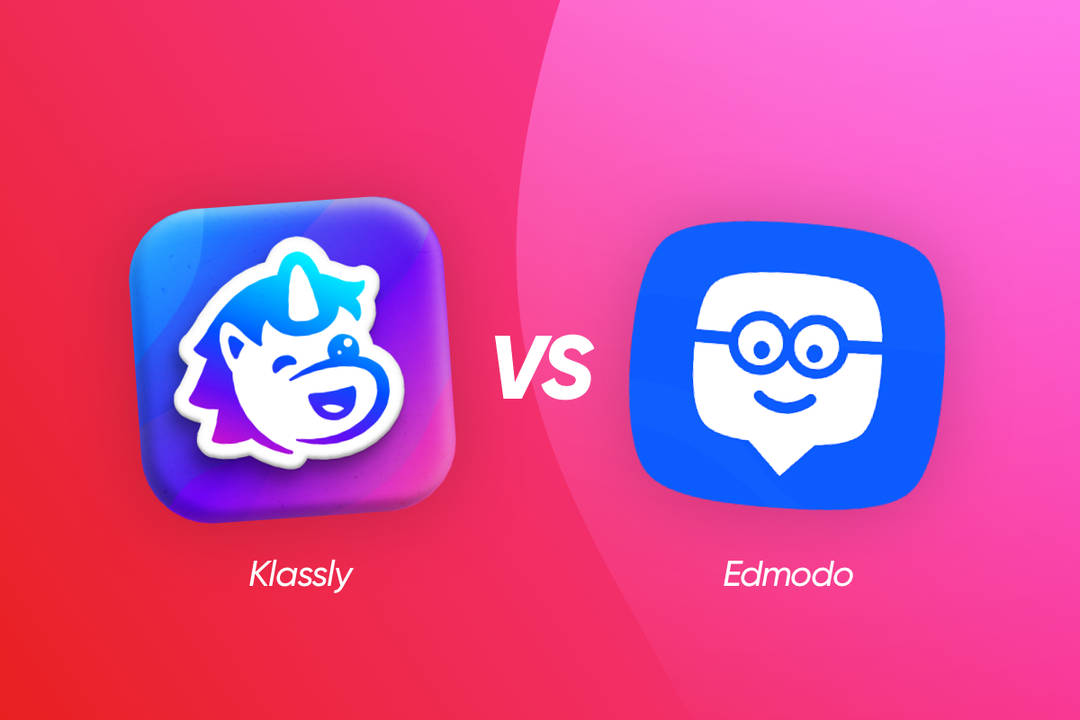 Edmodo vs Klassly
One of the most important parts of teaching is establishing trust with the students and their families. Yet, it can be quite difficult to maintain such a link once the kids are at home! Fortunately, some apps were designed specifically to help teachers keep in touch with their students and communicate more easily with the parents. At Klassroom, we are committed to making your teaching life simpler, which is why we have compared our app to all the most popular ones on the market! Keep reading to find out what makes Klassly different from Edmodo and choose the best one for you.
How does Edmodo work?
Edmodo is a free platform inspired by social networks such as Facebook but dedicated to school. It allows teachers to communicate quickly and easily with their students just like on any other social media: both teachers and students can post messages on class threads, and others can answer by commenting or simply liking these posts. Edmodo users can also directly message each other whether they are a teacher or a student. Therefore, if they have a question, your pupils will be able to ask you directly or to send a message to their classmates for some info!
Edmodo does not forget about parents and their needs! They can follow class updates as well and directly see their children's grades once the teacher publishes them. If they have a question, parents can also directly ask the teacher by sending him or her a private message. Finally, the Edmodo for Parents app allows them to easily keep track of their children's progress at any time with their smartphone.
What are Klassly's main features?
Klassy is another free app created to facilitate communication between teachers, students and parents. Although not fully inspired by social media like Edmodo, Klassly does offer you a similar platform with lots of functionalities to help teachers in their work! With Klassly, teachers have access to a class timeline where they can post messages, updates, announcements and  also photos, videos and other documents. Students and their parents can also see this class thread and react to your posts by commenting or using an emoji. In addition to messages and various documents, teachers can publish polls, invitations and assignments on the timeline to make sure nobody misses any important information!
However, communicating with students and their families is not limited to the class thread. Contrary to Edmodo, Klassly includes a direct message system designed to give teachers a healthy balance between their work and their private life. As a result, only they can send private messages to the parents, whereas parents can send one request at a time if they need to ask the teacher a question. Teachers using Klassly also have the possibility to turn on the "Do not disturb" mode to make sure they will not be interrupted once their day is over. If they wish to schedule an appointment, teachers can also use Klassly's videoconferencing feature to have a quick chat with the parents without having to meet them in person!
Does Edmodo include resources for teachers?
Even though Edmodo's main goal is to help teachers communicate with their students, the app also offers some services to help teachers in their daily work. In addition to the ability to create quizzes and receive digital assignments from their students directly on the app, Edmodo has a "Discover" function that connects teachers to other teachers around the world. With this feature, teachers will be able to browse resources uploaded by other teachers to get inspiration for their next classes. A great way to find new ideas without spending too much time for a busy teacher!
How can Klassly help teachers during their daily tasks?
Since Klassly was designed for teachers, it is only natural that it includes several services to help teachers organize their professional life! Indeed, Klassly is also a very practical tool that can help you save some precious time. With the attendance report feature, teachers using Klassly can call roll in a few minutes and get detailed reports of attendance for each classroom. Our homework manager called Klasswork is the perfect way to organize all your assignments by topic and color, with also the ability to quickly see which student needs help with completing their homework. Thanks to Klassly's appointment manager, you will be able to set precise times to show parents when you are available for a meeting. Finally, with our exclusive Know Your Students feature, you will instantly know when a student needs a differentiated learning method thanks to the insight from their parents.
A comparative table between Edmodo and Klassly
To summarize our detailed comparison of both apps, we have made a clear table where you can see the differences between Edmodo and Klassly at a glance!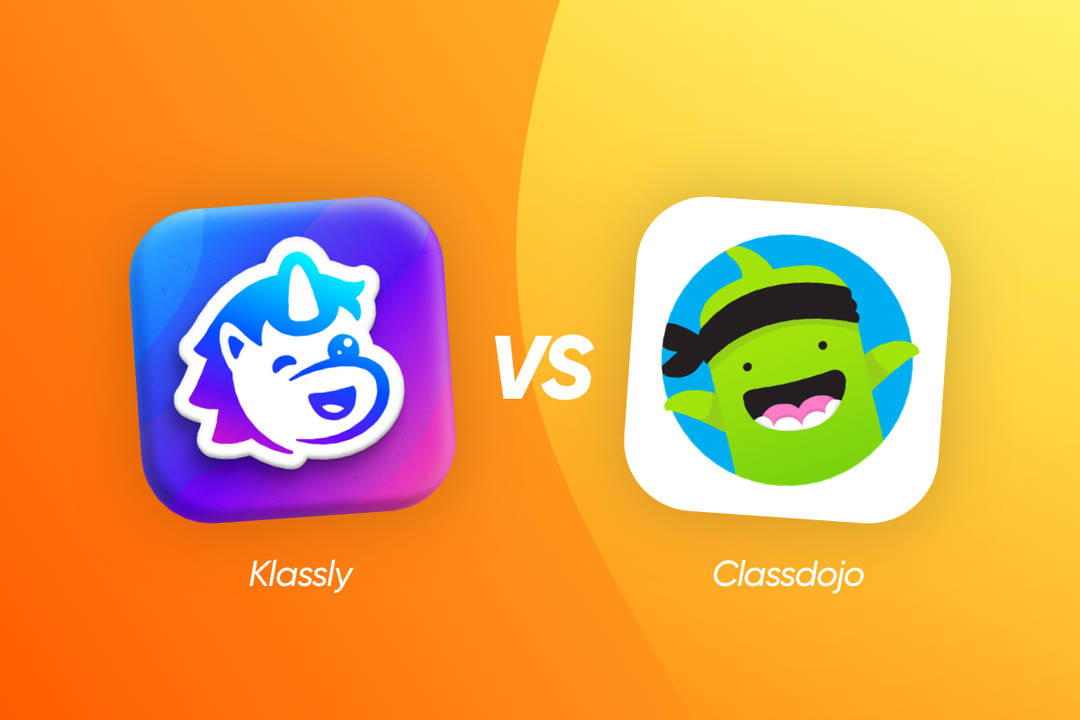 Class Dojo Vs Klassly
Read more >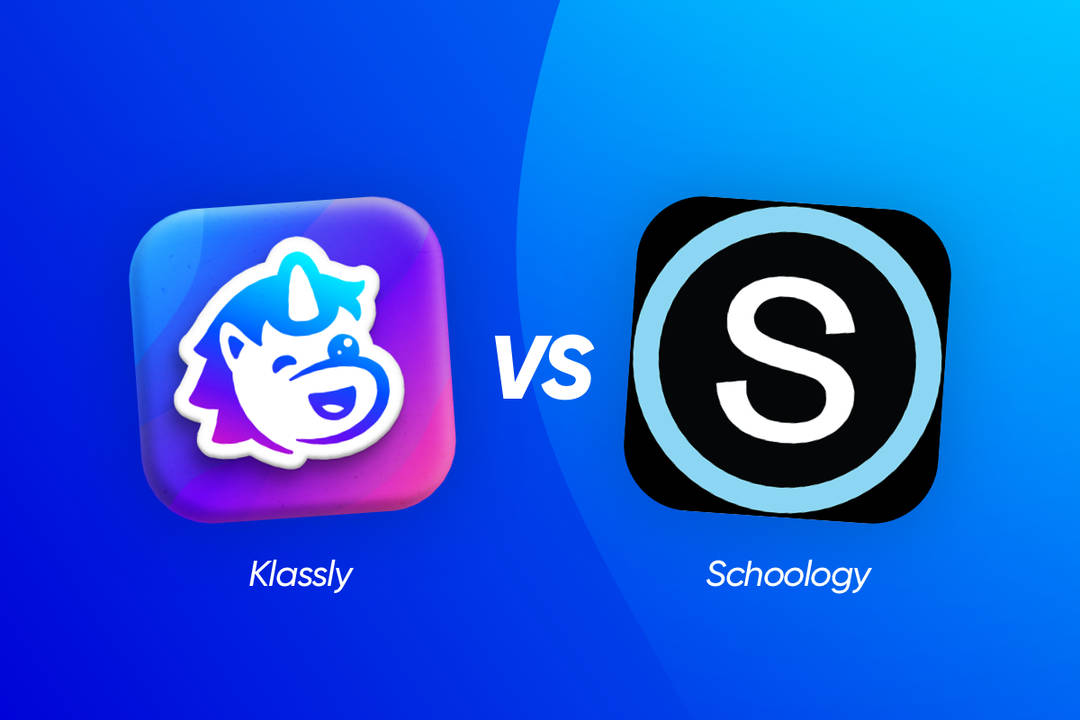 Schoology Vs Klassly
Read more >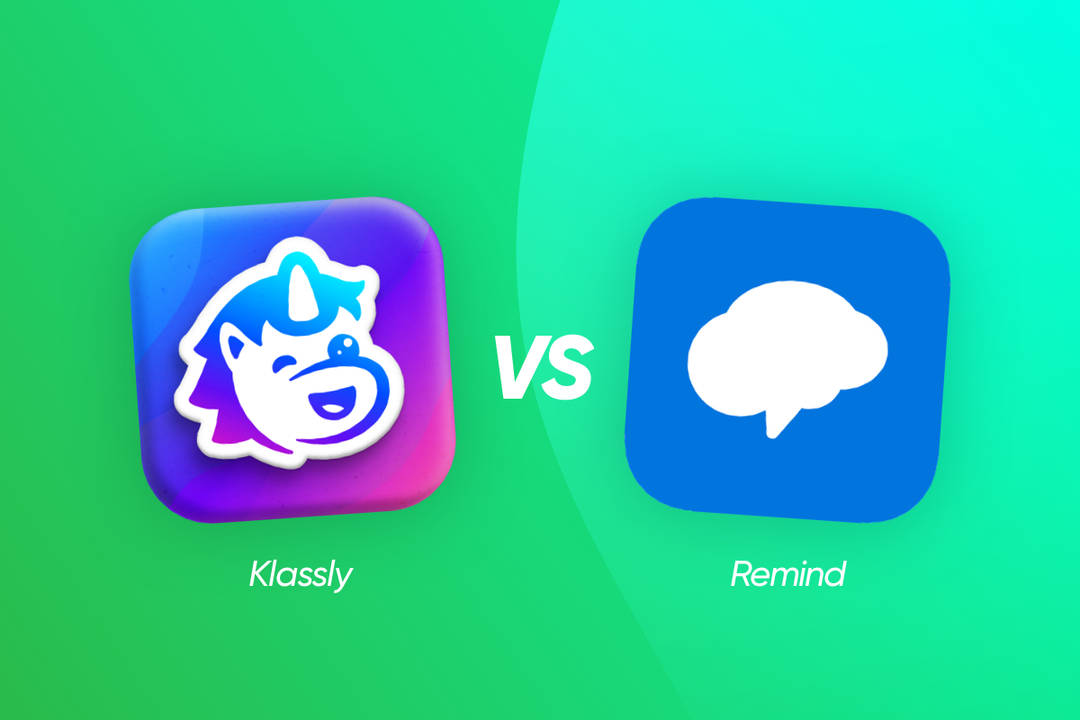 Remind Vs Klassly
Read more >