News
Classtag Vs Klassly | Klassly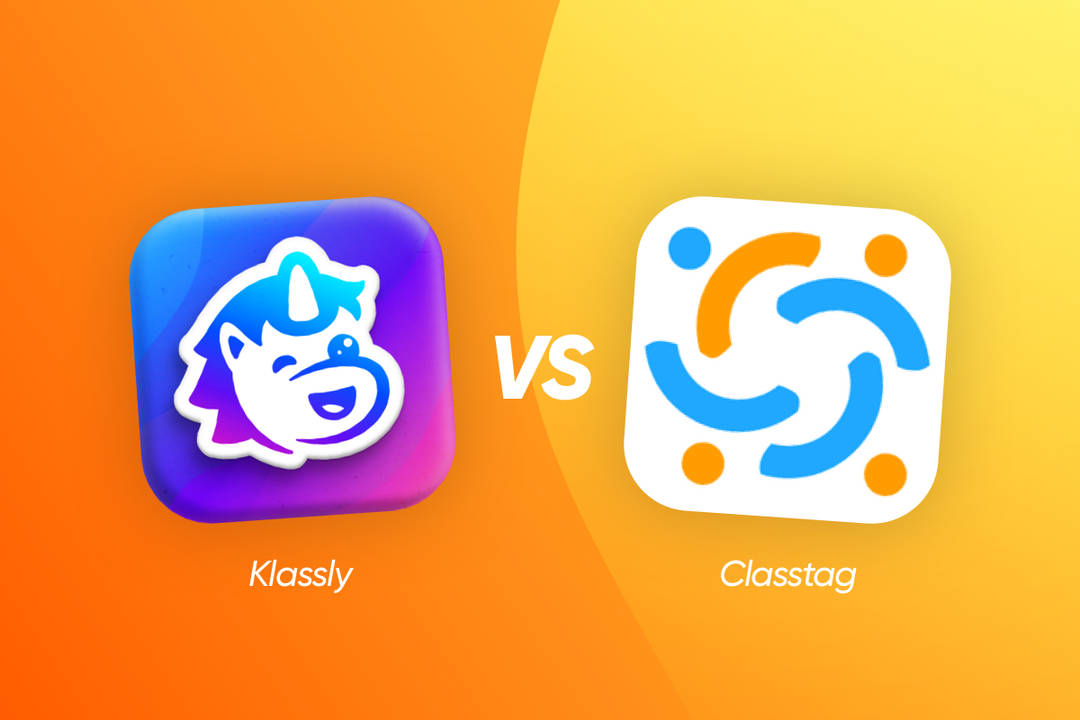 Classtag vs Klassly
Keeping in touch with your students and their families can be one of the most challenging tasks for a teacher. When they're at home, it's sometimes hard to know which students might need some help, even more so if their parents don't communicate very much with the school. However, using digital apps can be a great way to encourage parents to get more involved in their children's education. Many applications for teachers include easy and practical ways to communicate with parents in addition to tools to organize your classes. To help you choose the best app for your teaching needs, we've compared Klassly with Classtag in the article below.
How can Classtag and Klassly help teachers communicate with parents?
Both Classtag and Klassly are free apps designed to facilitate communication between teachers and their students as well as their parents. And yet, the two applications don't necessarily offer the same services!
What are Classtag's tools for communication?
If you use Classtag, you will be able to communicate with parents through multiple services and functions. You can create a class timeline where you can post announcements and events to inform parents of what is coming up next. On top of written announcements, teachers can attach various documents to their posts, such as photos, videos or Google Drive files. Classtag also gives you access to a direct message system that will help you start a conversation with a particular parent. Whatever message you write, the app lets you translate it into more than 50 languages. Thanks to its built-in calendar, Classtag allows parents to easily get involved in their kids' education by signing up for school events, volunteer opportunities and parent–teacher conferences. Plus, parents don't have to download the app to receive your messages and announcements and can choose to receive updates via email or SMS text.
How can Klassly help me reach out to parents?
When using Klassly, teachers have access to a class thread where they can not only post written updates and announcements about the class, but also pictures, videos, voice memos or even create polls to find out other parents' opinions on a subject. Parents and pupils can then react to their messages by commenting or using an emoji, just like on Facebook or other social media platforms. Teachers on Klasssly can also use direct messages to contact parents directly. However, in order to protect the teacher's privacy and time, parents can only send one request at a time through the app. Since we know that language can be a barrier to communication, Klassly includes an automatic translation tool that works for more than 120 languages. What's more, the app is compatible with VoiceOver on iPhones and iPads for visually impaired folks. To top it all off, if you want to set up a quick appointment with parents who can't meet in person, you can use Klassly's video conferencing service to talk to them directly.
What are Classtag and Klassly's tools for work organization?
On top of helping you communicate with your students' families for free, both Classtag and Klassly include practical tools to organize your work on a daily basis.
How can Classtag facilitate my tasks as a teacher?
Classtag is very practical at the start of the school year if you want parents to participate in school supply donations. You can easily set up a school supplies list and see which parents are able to help. You can also use this system for a class event during the school year to ask for volunteers or make donation requests to your students' parents. Classtag also includes a sign-up tool for parent–teacher conferences with parent RSVP, automatic follow-ups, and reminders. The app is compatible with G-Suite tools such as Google Calendar, Google Meet and Google Drive, which can save time with a seamless work experience.
What are the Klassly services specifically designed for teachers?
Klassly offers teachers a wide variety of tools created to help them with their day-to-day tasks. With the attendance manager, you can do roll call in just a few minutes and obtain detailed reports of your students' attendance. Klassly's appointment manager will help you set up office hours to let parents know when you're available for meetings. Inversely, the app also lets you disconnect when you need to with the help of a 'Do Not Disturb' function. The Klasswork feature will help organize homework by color or topic, and will let you know if one of your students needs help completing their assignment. Finally, our exclusive 'Know Your Students' function allows parents to give insight on their children to help you see whether a student might benefit from different teaching methods.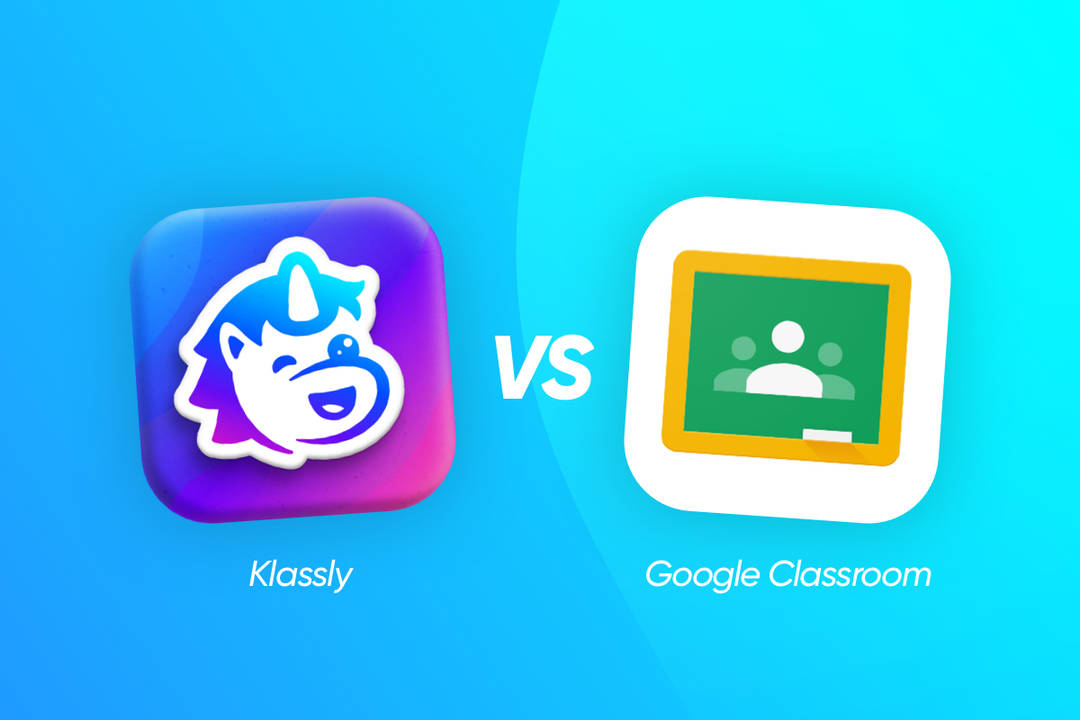 Google Classroom Vs Klassly
Read more >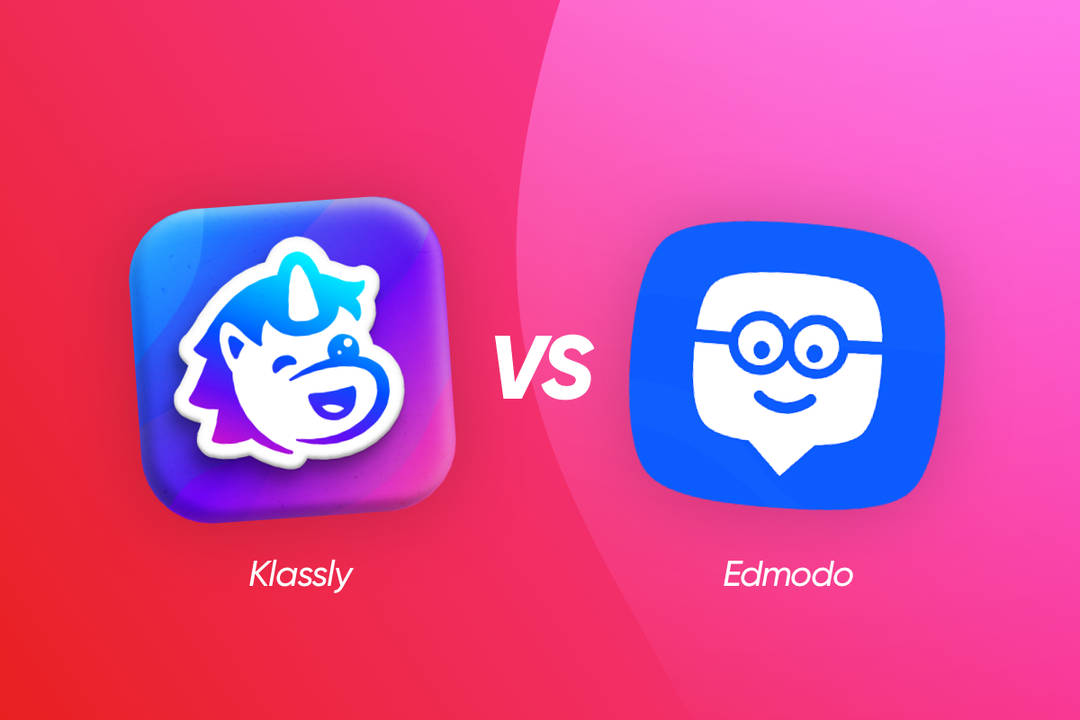 Edmodo Vs Klassly
Read more >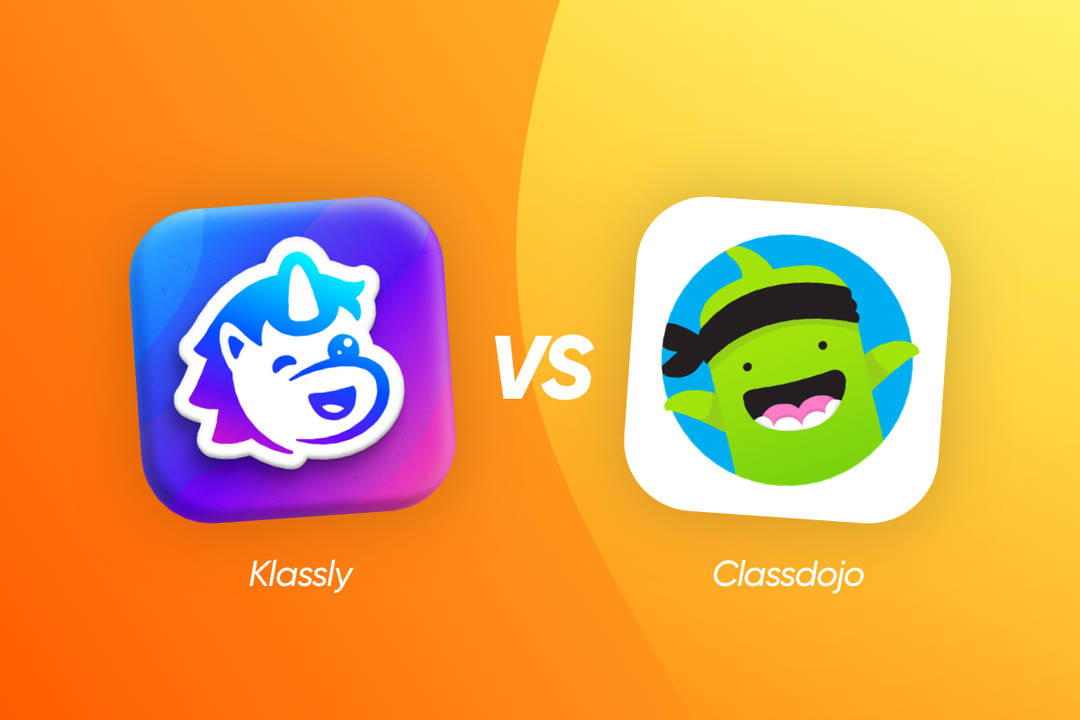 Class Dojo Vs Klassly
Read more >